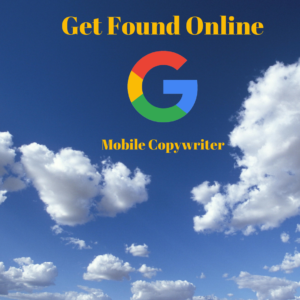 Online sales may significantly improve for websites with enhanced search engine page rankings. Free Google Internet leads are clicked when online shoppers are searching for items to buy. Mobile Copywriter provides affordable SEO services and high-quality content writing for companies that want to rank on the first page of Google and other search engines.
Get Found on Google for More Online Sales
Let's face it, the retail shopping experience will continue to lose popularity with folks who are looking to save time and money. Some of the largest brick and mortar stores are consistently closing a record number of locations, in favor of selling online. Retailers are aware that the Internet has captured the attention of the largest percent of prospective buyers.
To stay in front of a targeted audience, a business needs to have a strong online presence. As the most reputable search engine for high-quality resources, Google is where a business website needs to get found online. Ranking at the top of Google for popular keywords and for uncompetitive terms could enable a company to make much more money online.
Need help? We show small and mid-sized business owners how it is done. Instead of shelling out thousands of dollars each month to generate a consistent level of online sales, entrepreneurs can benefit from a search engine optimized service to generate free Google Internet leads. Using SEO website content is one of the best ways to get found on Google.
Free Google Internet Leads via an SEO Service
Many business owners are unaware of the savings that free Google Internet leads provide. Having used pay-per-click ads and other paid advertising methods for so long, small business owners are often reluctant to try other marketing ideas to generate Internet leads. As a trusted search engine for credible references, Google offers free search engine results for its users.
Contact Mobile Copywriter about SEO services to generate free Google Internet leads.

Get Info