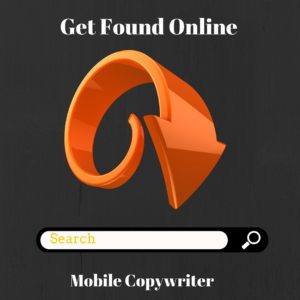 Small business owners have opportunities to gain greater visibility on the Internet. Whether operated as a local company or as an ecommerce venture, buyers must be able to find a small business website online. To get found online much faster, small business owners can contact Mobile Copywriter to hire an SEO copywriting expert.
Why Hire a Search Engine Optimized Copywriting Service?
Companies that rank on the first page of search engines have better opportunities to engage with web users. Ranking on the first page of Google, Yahoo and Bing for competitive keywords may result in favorable website traffic and online sales. Companies that have put in the time and the resources to obtain first page search engine rankings are likely to maintain the efforts that were used to obtain the results.
Instead of experimenting with trial and error methods to keep up with search engine optimization strategies, a small business owner can hire a copywriting service. Working with knowledgeable professionals will save a small business a lot of time and money. Reputable search engine optimization services provide the best ways for a small business website to get found online.
Hire an SEO Copywriting Service With Affordable Rates
Many entrepreneurs are aware of the benefits of search engine optimization. However, the rates for professional SEO services are too expensive for some local businesses. The solution for many small business owners is to hire an SEO copywriting service with affordable rates.
After deciding to hire an SEO copywriting service, a small business should begin to notice an increase in website traffic and Internet leads for a variety of keywords. Greater visibility and user engagement could also lead to more online sales for a local business. We offer affordable rates for content marketing and for SEO copywriting services. Contact Mobile Copywriter to hire an SEO copywriting service that gets great results for small businesses.

Get Info