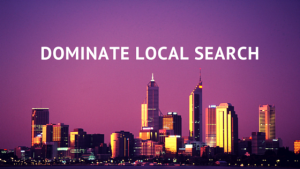 Getting found online is important for companies that desire more visibility. As online recognition grows, a small business will generate more website traffic. SEO copywriters are typically more affordable than most branding agencies.
Why Hire Copywriters for Search Engine Optimization Versus Branding Agencies?
A small business could hire an article writing service to obtain high-quality content. The info could be sent to a branding agency for marketing purposes. However, hiring a copywriter could achieve both of the services under the same roof. Additionally, sales copy and call-to-action content may be created in-house, too.
Best of all, content that is created by an SEO copywriter will have a greater chance of being found online.
Hiring a Branding Agency or Copywriters for Keyword Research
Branding agencies often employ a variety of creative specialists who excel at film productions, video editing and televised commercials. Content is king, and copywriters know how to use it to get readers to take action. SEO experts are also going to use keyword tools and a variety of metrics to perform keyword research for local businesses.
Many web designers and branding agencies will outsource their keyword research tasks and content creation assignments to professional article writing services. Working with copywriters who use powerful words to compel readers to pick up the phone or to complete a content form online could lead to more website traffic for a small business owner.
Content Marketing via SEO Copywriters or Branding Agencies
A branding agency typically has the resources to start a content marketing campaign. Some branding agencies may complete certain types of content in-house, while other firms might send the assignment to a reliable content writer. For less money than it costs to hire a branding agency, copywriters can craft materials that strengthens relationships with web-based readers.
Contact Mobile Copywriter for Internet marketing strategies that increase online sales.