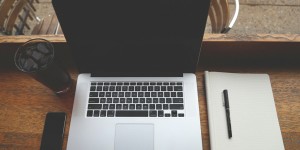 Mortgage company promotions may be used to increase profits for a local lender. Getting the word out about new loan programs or about low-rate loans could entice home buyers to contact a reputable lending professional. Mobile Copywriter shares content marketing info to help mortgage companies increase online sales.
Why Sharing Marketing Info is Important for Mortgage Lenders
Prospective borrowers may visit Google to perform an online search to find the lowest mortgage rates. Inquiries may also be made to find information about construction loans, refinance loans, 203K loans or reverse mortgage loans. Lenders who are properly sharing marketing info online might be able to obtain favorable search engine rankings. However, lenders who are virtually invisible online should not expect to receive random inquiries for a home loan.
Using a Weekly Blog to Share Marketing Info With Local Borrowers
How can a lender get the the phone to ring or to fill up their inbox with loan request from new applicants? Cold calling is a painful option, since most borrowers will negatively respond to unsolicited inquiries for a home mortgage loan. Direct mail and online advertising are expensive options that are typically outpaced by a strategic content marketing plan.
Weekly blog posts will enable a mortgage company and other small businesses to engage with web-based users. Creating content that will generate targeted leads is extremely possible with search engine optimized blog posts. We can write and share marketing info that attracts local borrowers for mortgage companies.
Borrowers who look forward to reading insightful blog posts from a local mortgage company may be inclined to request financing for a single-family home or for an investment property.
Hiring a Copywriter to Generate Marketing Info
Copywriters are among a distinct group of writers. While most writers are hired to complete a basic assignment, copywriters are hired to craft compelling content that sells. Contact Mobile Copywriter to share marketing info with targeted mortgage prospects. Use the blue button below to reach us today.

Get Info