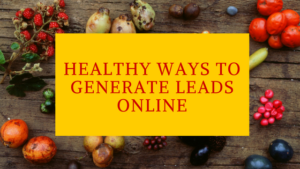 Low-cost marketing strategies can save money and increase profits for small businesses. Obtaining a favorable organic search engine ranking can attract more website traffic from local prospects. High-quality website content is needed to generate the best leads online.
Does Pay-Per-Click Provide the Best Leads for a Small Business?
Pay-per-click leads can provide value for companies with a significant marketing budget. If a company converts enough pay-per-click leads, a positive return on investment could encourage an entrepreneur to continue using the strategy.
For small businesses with limited amounts of advertising money, the best leads are obtained for free.
Is Social Media Marketing Guaranteed to Deliver the Best Leads?
A lot of marketers are sold on the benefits of social media promotions. Everyday small business owners are advertising on Facebook, Twitter and LinkedIn to generate local leads. However, some entrepreneurs are making money via social media ads, while a lot of business owners are losing money via social media advertising.
Free Internet leads that enable a small business owner to spend money on other items are the best leads to pursue.
Why Organic Search Provides the Best Leads for Local Businesses?
Organic search engine results are provided via Google, Yahoo and Bing for free. However, it takes time for a small business website to reach the first page of local search results. Since many entrepreneurs are seeking lightening fast results, paid advertising is the chosen path versus building content to generate free Internet leads.
A search engine optimized website could generate a daily supply of leads. More closed deals are possible when a sales rep has access to an unlimited amount of targeted leads. Whether using a smartphone, laptop or desktop computer, an Internet connection enables anyone to perform a web-based search. Many users are conditioned to skip over the paid ads to view the organic search results. Companies that appear in the upper portion of the organic search engine results are most likely to receive inquires from prospective buyers.
Contact Mobile Copywriter for lead generation strategies to close more sales.