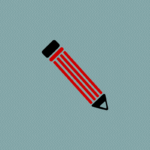 Financial companies provide a variety of money management services for consumers. Whether Internet leads are needed for an insurance company or for a mortgage lender, a content marketing strategy may be used to increase website traffic. Mobile Copywriter offers professional writing services for competitive financial companies.
Writing Professional Website Content
While some website articles or blog posts may be written by cheap service providers, a financial company should always hire a writing professional for high-quality content. For instance, a general content writer could provide product descriptions for an online store or content for a local landscaping firm. However, professional writing services can create eloquent content that provides useful information for website visitors.
Explaining Complex Financial Topics
Consumers will largely skim beyond terms that are too complex to understand. Inexperienced writers may have trouble trying to convey certain aspects of a financial transaction. Working with professional writing services ensures that readers are provided with adequate details. Our team has decades of experience within the financial services industry to drawn upon for crafting a solid financial blog post.
Professional Writing Services to Create Web Page Content for Financial Companies
Website visitors will generally abandon a web page within eight seconds if useful information is not discovered. Therefore, a reputable financial company needs to quickly connect with readers. Professional writing services aim to deliver valuable content that immediately resonates website visitors. Our content writing process will keep readers engaged and direct them toward a call-to-action.
Ultimately, a financial company website will need to convey knowledge, trust and experience. Professional writing services can provide content that improves a company's brand awareness and its website traffic. When a consumer reads website content that satisfies a solution or provides the information that he is searching for, an inquiry may be submitted for additional support.
Mobile Copywriter provides professional writing services for financial companies that desire more website traffic and local Internet leads. Use the blue button below to get more information about low-cost ways to grow a financial business online.

Get Info