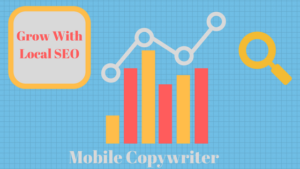 Search engine optimization can enable a business to improve its website ranking. However, it makes sense to hire an experienced SEO website writer to get found online. Small business owners who need to hire an SEO website writer can experience phenomenal results with Mobile Copywriter.
What is SEO?
Search engine optimization is a process that integrates certain variables to increase a website's visibility. It takes a tremendous amount of work for a small business website to get found online for competitive keywords and phrases. Many companies struggle to improve their search engine ranking due to a lack of understanding about SEO.
While SEO is far from rocket science, it helps to have support from knowledgeable and experienced SEO specialists. In some instances, SEO is similar to assembling a 1,000-piece jigsaw puzzle – in the dark! SEO experts are generally aware of more than 200 ranking factors that Google uses to decide where a website gets inserted within its search engine results pages.
Get Found Online With Search Engine Optimization
Our SEO service provides some amazing benefits for small businesses that want to rank higher in the major search engines. Flawlessly written content and a beautiful website might fail to reach the first page of Google, Yahoo or Bing. Although, a website that has fantastic SEO attributes will have a good chance of securing a top page ranking in the premier search engines.
A top search engine ranking improves the chances for a website to get found online more often. As web-based users submit search engine queries, a website with brilliant SEO features could appear on the first page of Google. As a small business website begins to appear in search results more frequently, an increase in website traffic might occur.
Hire an SEO Website Writer
Small business owners typically have too many responsibilities to create content that ranks well online. Rather than hiring a full-time SEO specialist, a small business owner can hire an affordable SEO website writer. Contact Mobile Copywriter to get found online quicker and to increase website traffic for a small business website.

Get Info