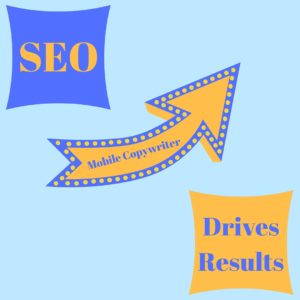 Online sales success could lead to a more profitable business. Whether a company has experienced online selling challenges or a fair amount of success, additional Internet visibility might enable a website to get found online. Mobile Copywriter's SEO service helps small businesses increase website traffic, Internet leads and online sales.
Why Are SEO Services Helpful?
A search engine optimization service aims to improve a website's ranking and its visibility online. Small business owners can hire an SEO service to review the condition of an existing website. Additionally, an SEO copywriter may be hired to create web page content that is optimized to rank higher in the search engines.
SEO services are helpful for small business owners who are too busy to write creative web page content, blog posts, website articles or press releases.
Our SEO services are used to improve website traffic, Internet leads and online sales for local businesses.
Hiring an SEO Service to Get Found Online
When a small business website has excellent content, fast web page speeds, reputable backlinks and other on-page SEO features, the possibilities for ranking on the first page of Google may improve.
Competitive industries can increase the difficulty level for a small business website to get found online. Therefore, it is a wise idea to seek help from an experienced SEO specialist. Companies that are reluctant to outsource certain creative tasks might lose local sales to nearby businesses.
It takes time, patience and skill to get found online within the organic search engine rankings. Some online shoppers may only be able to find a small business by performing an exact name search. With search engine optimized copy, a small business website might get found online for a variety of keywords and keyword phrases.
Contact Mobile Copywriter about ways to get more website traffic, Internet leads and online sales.

Get Info