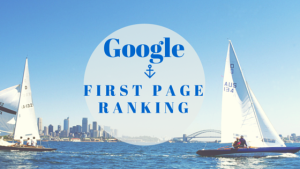 Website content is needed to get found online. Working with search engine optimization specialists could lead to more website traffic. Hiring an SEO writer with Mobile Copywriter is recommended for business owners who want to get top-level search engine rankings.
Why Hire Website SEO Writers for a Small Business?
Web-based transactions and online sales are projected to grow for the foreseeable future. Maintaining a strong website presence is extremely important. Businesses that are not able to produce enough content to get found online will often resort to paid advertising.
When your website ranks on the first page of Google and other search engines, paid advertising is largely unnecessary. Therefore, your business will need an extraordinary amount of website content or a lot of money for Internet advertising.
Hiring an experienced team of creative professionals will be quite expensive for small businesses. Just adding an SEO specialist, a copywriter, a content writer, a digital marketing expert and a social media specialist would cost more than $300,000 per year. Additionally, investments in ongoing training and SEO tools would be needed to remain proficient.
Small business owners can hire website SEO writers for a fraction of the costs of assembling an experienced team that demands competitive pay and a solid benefits package.
Hiring Freelance SEO Writers to Get Top-Level Search Engine Rankings
Ranking at the top of local search engines can increase online visibility and increase website traffic for a small business. Wise business owners who calculate the benefits of achieving a top-level search engine ranking may want to get found online much faster.
SEO copywriters and freelance SEO writers can create content that will obtain favorable search engine rankings. However, it is important to mention that every web page, blog post, press release or newsletter that an SEO writer publishes will not reach page one of Google.
We use a content marketing process that is more affordable than the costs of advertising agencies and top SEO companies.
Contact Mobile Copywriter to get found online quicker and to generate local Internet leads. Use the blue button below to get info now!