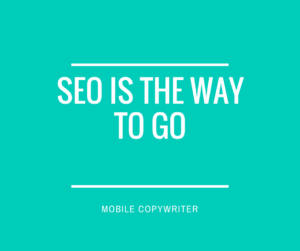 Online marketing and sales can increase with an adequate amount of exposure. However, entrepreneurs must use resourceful ways to get found online faster than the competition. Mobile Copywriter is a reliable Pennsylvania SEO firm that delivers real results for business owners.
What is SEO?
SEO stands for search engine optimization. Knowledgeable SEO professionals are able to help small businesses and large companies increase website traffic with search-engine friendly strategies. We offer affordable SEO for small business owners.
Is SEO Difficult to Perform?
It takes time and patience to understand search engine optimization. The methodology for SEO is not based on quantum physics or rocket science. However, a lot research, analysis and consistent updates are needed to maintain or to improve a website's search engine ranking.
Why Hire an SEO Firm?
Experienced search engine optimization specialists usually refer to a checklist of item that have proven to obtain specific results. Business owners who are inexperienced with SEO might omit many of the steps that are needed to gain attention from online users and from search engine algorithms. Our 7-Step Process for Content Marketing Success incorporates high-quality copywriting and search engine optimization strategies to achieve online sales success.
How Much Does SEO Cost?
The exact costs for SEO will vary among service providers. On the low end, some SEO firms may charge as little as $99 per month, however, other SEO companies might require a monthly retainer of $10,000 per month for search engine optimization services. Our results-driven methods are affordably priced for professional SEO services. Typically, our clients pay less than $1,000 per month for search engine optimization services.
Price alone does not dictate the effectiveness of an SEO company. As a US-based SEO firm that is located in York, Pennsylvania, Mobile Copywriter specializes in helping local businesses get found online.
Use the blue button below to get more information about online marketing success.

Get Info