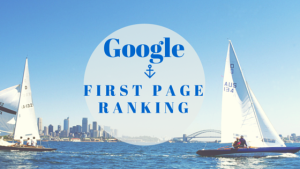 SEO content provides the best way to increase website traffic for local business owners. Using high-quality content on blog posts, web pages and on social media platforms will increase a company's website visibility online. Mobile Copywriter offers search engine marketing ideas to increase website traffic, Internet leads and online sales.
Why Experiment With Search Engine Marketing Ideas?
Search engine optimization is not an exact science. Do to multiple algorithm changes each year, SEO experts are never aware of every ranking factor. In a nutshell, the major search engines want to perfect an organic ranking system that lists the most credible results in a chronological order.
When bad actors use unethical methods to gain top search engine rankings, Google reshuffles the deck to continue the game with slightly different rules. We find that it is best to publish authentic content that is relevant to our niche and helpful for online readers to retain our first page search engine rankings on Google, Yahoo and Bing.
Patience is one of the most important attributes for increasing website traffic for a small business. There would be a minimal level of trust if every new business owner could simply buy a website, add a bunch of content and quickly rank at the top of Google. The top search results would be a mixed bag of garbage and valuable content.
Google and Bing work to protect the integrity of their search engines. As top resources for free website results, both companies want to provide valuable information and to deliver fast results to online users. Both companies earn money via pay-per-click ads and display advertising from marketers who agree to pay to appear ahead of the organic search engine results. It should be noted that the organic search engine results are also known as the free results.
Outsource Content Writing Assignments to a Professional
It is less expensive to outsource a variety of content writing tasks to an expert. Generally, companies that create content in-house may discover that is is more expensive to delegate an assignment that takes an employee away from other duties, such as sales, management, customer service or human resources. We are a reliable resource for small businesses that need to outsource certain content writing assignments to a professional.
Hire a Copywriter for Sales Letters or for Content Marketing Strategies
Content marketing strategies are ideal for small businesses that want to increase website traffic. There is a distinct difference between content marketing and copywriting. Essentially, a content marketing strategy revolves around the distribution of information to web-based users.
Take a look at our 7-Step Process for Content Marketing Success.
Copywriting services are hired to build engagement with an audience via a persuasive tone that leads toward a call-to-action. Simply put, copywriters use words and jingles to help clients sell more products and services. It is important to know that a large share of content writers would struggle with copywriting. However, copywriters may be hired for content writing, sales letters, landing pages, web page content and article writing services.
We specialize in SEO copywriting, which aims to generate favorable search engine rankings for products and services that our clients want to sell.
With higher search engine rankings, our clients have an opportunity to receive more website traffic and online sales. Generally, our clients can expect a return on investment that exceeds 300 percent.
Order a Press Release to Share an Announcement With the Media
Local business owners can attract more attention to their businesses with a press release for a newsworthy event. Whether a company wants to announce a grand opening, new services, new products, new hires or a community fundraiser, a well-timed press release could also increase website traffic for a small business. We offer professional press releases that are extremely affordable.
Considerations
The above shown methods to increase website traffic will work for most businesses. Contact Mobile Copywriter for search engine marketing ideas to increase website traffic, Internet leads and online sales.

Get Info