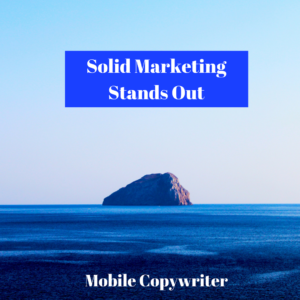 Success in business will have a different meaning for every entrepreneur. However, operating in a more profitable manner is a goal that is shared among many small business owners. Mobile Copywriter offers some keys to success for a local marketing strategy.
Why Implement a Local Marketing Strategy?
Companies that promote a variety of products and services can tap into local markets. Prospective customers who are within close proximity of a plumbing service, an insurance company, a real estate agency or a mortgage lender might prefer to deal with businesses that are nearby.
An effective local marketing strategy could enable a merchant or a service provider to appear on the first page of Google and other search engines. Local sales might be among the strongest revenue drivers from customers who place a series of repeat orders.
Benefits of a Local Marketing Strategy for a Small Business
A local marketing strategy may be used to improve the brand awareness for service-oriented businesses, home builders and for specialty retailers. Word-of-mouth from satisfied customers can lead to additional sales from local referrals.
Some additional benefits for local marketing are shown below.
Targeted service areas
Lower shipping costs
Walk-in traffic
Brand recognition
Customer loyalty
Why are Local Marketing Strategies More Affordable?
Rather than casting a wide net to attract global sales, a small business owner can save money by focusing on local marketing opportunities. Using low-cost website content is among the best local marketing strategies for regional companies. We offer a variety of affordable ways for entrepreneurs to connect with customers in nearby communities.
Hiring Copywriters for Local Marketing Strategies
Competing business owners are eager to increase website traffic and to obtain more local customers, too. Small business owners typically have a limited amount of time to allocate toward content creation. Hiring copywriters for local marketing strategies is the best way to achieve small business success.
Local business owners can order website content from copywriting companies that offer search engine optimization services. SEO copywriting can help small businesses get found online via Google, Yahoo and Bing.
Contact Mobile Copywriter about increasing website traffic and generating low-cost Internet leads.