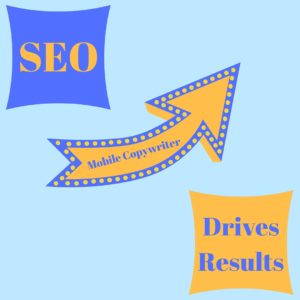 Substantial improvements in website traffic could lead to more online sales for a local business. However, organic search engine rankings are needed to get found online. Small business owners can contact Mobile Copywriter about SEO content writing services to dramatically increase website traffic.
What is SEO Content Writing Going to Achieve?
Millions of blogs and websites are launched each day. A small business will need to standout from local competitors. Search engine optimized content writing is designed to improve a website's visibility online.
A company's brand awareness can improve as prospective customers locate useful information online. SEO content writing can enable readers and search engines to quickly find results that are relevant to a web-based search.
SEO content might get shared online, get stored into a reader's favorite references or obtain social media likes. Ideally, SEO content will get ranked on the first page of Google and other search engines. We provide content writing services that substantially increase website traffic for local business owners.
Hire SEO Content Writing Services for Keyword Research
SEO professionals are aware of the benefits of keyword research. Creating content with targeted keywords can dramatically increase website traffic for a mortgage business, travel agency, real estate firm, insurance company and other small businesses.
Instead of simply mentioning a keyword, an SEO content writing specialist can perform keyword research to locate the most desirable phrases for a specific niche. With engaging website content that seamlessly integrates popular keywords into blog posts, web page content, press releases, newsletters, social media posts and other items, a small business website could realize much more website traffic.
Hiring copywriters to perform SEO content writing services will ensure that a local business has high-quality website articles. Buy content writing services online from Internet marketing professionals who provide affordable rates.
Contact Mobile Copywriter to get found online and to generate more Internet leads.