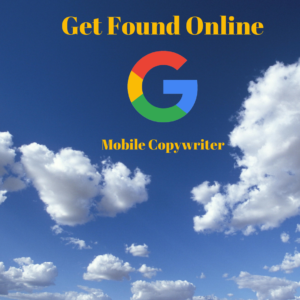 Successful online marketing requires more than a few keywords to rank higher in local search engine rankings. An effective content creation method for delivering search engine optimized materials is the best way to get found online by people who need specific products and services. Mobile Copywriter is arguably the best content writer in the United States for small business owners.
Why Use a Search Engine Optimized Keyword Strategy?
A company can use a large cluster of words to resonate with similar types of content that other businesses might display online. When basic information is shared in a similar format, many consumers will abandon a web page to find helpful content on other websites that is different and original. Small business owners can add keywords that will attract more people to a local website.
Search engine optimized content could reach the first page of Google. Since the search engine giant has millions of results to display, an entrepreneur will need to hire the best content writer online to attract Internet leads.
Hire the Best Content Writers to Create an SEO Keyword Strategy?
Search engines will ultimately penalize websites that fail to provide a pleasant user experience. Therefore, it makes sense to hire the best content writers to seamlessly implement keywords into a small business website. We create content that helps local business owners attract more website leads and online sales.
Small business owners who try to randomly guess the best keywords might waste a lot of time and money. A reliable SEO specialist can coordinate the work of multiple service providers. Our 7-Step Process for Content Marketing Success may be used toward a keyword strategy that is designed to increase website traffic. Using an SEO keyword strategy could lead to more online sales for a small business.
Contact Mobile Copywriter today to hire a search engine optimization company.

Get Info