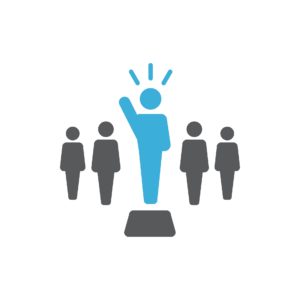 Fresh mortgage leads provide new prospects for loan originators to contact. Instead of constantly working on stale leads that are ineffective, lending professionals can obtain purchase money, refinance and reverse mortgage leads from targeted borrowers. Working with Mobile Copywriter is the best way to get mortgage leads online from borrowers who are looking to obtain financing.
Why Generate Mortgage Leads Online?
Prospective home buyers are using the Internet to find reputable lending sources. Borrowers who want to obtain a reverse mortgage loan or funds to refinance are also likely to perform search engine queries on Google, Yahoo and Bing to locate local mortgage professionals. A strong search engine presence can enable mortgage brokers and lenders to generate qualified leads online.
Lending professionals often realize cost advantages and faster turnaround time frames when generating mortgage leads online. Deciding to place billboard ads or to invest in direct mail campaigns are typically more expensive. Additionally, it could take prospective borrowers several weeks to receive materials that took time to create, print, review and mail.
Our methods for generating qualified leads online will work much faster!
Inbound Mortgage Leads Online Versus Pay-Per-Click
Brokers and lenders can spend thousands of dollars per month on live transfer leads and pay-per-click leads. Many companies that sell marketing leads online will offer the same leads to four or more lenders. Without having a list of high-quality leads, lending professionals will need to convert a satisfactory amount of mortgage leads into closed transactions to realize a profit.
A similar scenario exists for pay-per-click leads. Clicks from customers who are merely surfing the Internet could cost a lender more than $50 per click. The costs for live transfer leads and for pay-per-click leads can really add up quickly.
However, inbound mortgage leads online are generated from prospective borrowers who are reaching out to a lender to request more information. A variety of content marketing methods may be used to generate inbound mortgage inquiries.
Order Website Content From SEO Copywriter for Mortgage Leads Online
Brokers and lenders can get local mortgage inquiries online from borrowers who are motivated to obtain a home loan. Copywriters who specialize in search engine optimization can create website content that attracts mortgage leads online for purchase, refinance and reverse mortgage transactions.
Deciding to order website content online from SEO copywriters can lead to stronger engagements with prospective borrowers. Contact Mobile Copywriter today for web-based strategies to build a mortgage business. Use the blue button below to connect with us now!