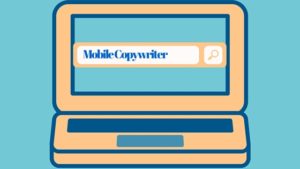 Online marketing could lead to more sales for a local business. However, a small business owner might find a variety of challenges to get found online by customers who are ready to buy. Copywriter website enhancements will increase the online visibility for a small business.
Why Hiring Copywriters for Website Services is a Great Idea?
Exposure can improve the online recognition for a local business. Whether an entrepreneur has just launched a new business or seeks ways to expand, hiring copywriters is a great idea.
Small business owners are often challenged to compete with larger companies that spend thousands of advertising dollars per month. Copywriters can create low-cost content that ranks well online.
Advantages of Copywriter Website Marketing Strategies
Replicating copywriter website content takes time and a lot of practice. Most readers are not aware of the seamlessly woven keywords within an article that commands attention from readers and from search engines. High-quality content that is designed to generate website traffic, leads and online sales are among the best advantage of working with professional copywriters.
Get Found Online Quicker With Proven Copywriter Website Strategies
Local professionals who get found on the first page of Google will have more opportunities than companies that are virtually invisible online. For instance, a plumber that ranks at the top of Google will generally receive more inbound service calls versus companies that appear on page two of Google.
Using copywriter website strategies is the fastest way for a small business to get found online. Professional copywriting services can create web page content, blog posts, newsletters, press releases, email marketing letters, sales pages and other types of marketing materials.
Working With Copywriters for Hire or Freelance Copywriters
Copywriters are the best wordsmiths for content that encourages people to contact a local business owner. Speak with a professional copywriter or a freelance copywriter about affordable copywriting services for a small business.
Contact Mobile Copywriter to inquire about lead generation content and for copywriting services that features call-to-action content.

Get Info