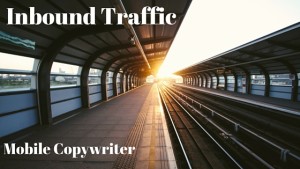 Online sales leads from target prospects will improve conversion rates. While advertising on the web is expensive, insurance companies and mortgage lenders can generate free Internet leads. Financial companies can sell more products online by hiring Mobile Copywriter to obtain inbound marketing leads.
Why are Inbound Marketing Leads Important for Financial Companies?
Inbound marketing leads stem from consumers who are interested in buying a particular product or service. Outbound marketing strategies involve online advertising, cold calling, direct mail and other types of advertising to connect with consumers. Insurance companies and mortgage lenders can benefit from consumers who are searching for products online versus attempting to reach buyers with paid forms of outreach.
Qualified Internet Leads for Insurance Companies
Purpose-driven content may be created to build engagement with consumers who are looking for specific types of insurance products. For instance, a copywriter can craft content that is designed to attract leads for auto insurance, life insurance quotes or for low-cost health insurance rates. Professional copywriters can also create content to generate qualified insurance leads for experienced car drivers, financial products for seniors or family-oriented types of financial protection.
Content Marketing for Mortgage Lenders
Mortgage lenders typically display similar types of content that borrowers can easily find on competing websites. To attract attention, many mortgage lenders will feature daily interest rates on popular web pages. The lowest rates are rarely the driving force that prompts a borrower to contact a mortgage lender. For instance, it is unlikely that the typical borrower will visit five or more local mortgage websites just to compare advertised interest rates.
Borrowers will visit multiple websites to find a trustworthy mortgage company that will meet their financial needs. Content that keeps the borrower engaged for longer time frames than competing websites might result in an inbound lead for a local mortgage company.
SEO Copywriting That Attracts Inbound Marketing for Financial Companies
Search engine optimized copywriting for financial companies is the best way to generate low-cost leads for insurance firms and for mortgage lenders. Our SEO copywriting service generates targeted inbound marketing leads for sales professionals and for small businesses. Contact Mobile Copywriter today about strategies to increase online sales for a financial company.