Online marketing and search engine optimization are necessary to dominate local competitors. Whether your company sells term life insurance or low-rate mortgage loans, an increase in targeted website traffic can lead to more online sales. Mobile Copywriter works with competitive entrepreneurs who want to hire website content writers to get found online via organic search engine results.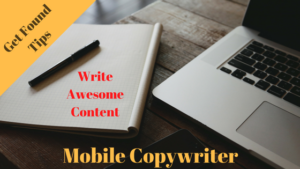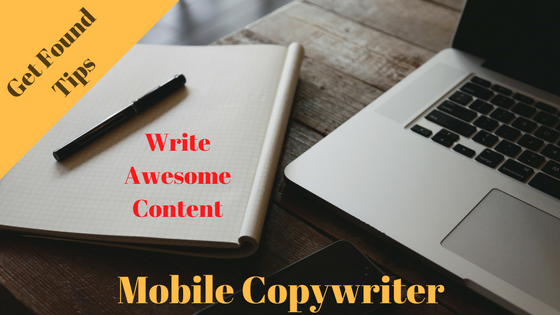 Why Hire Website Content Writers?
For starters, you are probably too busy to spend several hours researching and writing content that is related to your niche. Hiring a reputable professional will ensure that your website content is properly aligned with the overall tone for your business. Hiring website content writers is more affordable than adding a new employee to your company's payroll expenses.
Website content writing services may be hired to complete creative assignments on an as needed basis. Some service providers might offer website content that is priced by the word, per hour or on a project basis. We charge our clients by the project. With our pricing structure, each client knows what to expect. Therefore, our clients are never billed for additional service hours.
Many small business owners will occasionally experience writer's block. Even with extensive brainstorming, an entrepreneur might have a tough time creating content that provides website visitors with valuable information. You can avoid a content delay by hiring a professional article writing service to create engaging website materials.
Hire Website Content Writers to Increase Website Traffic
Local businesses can thrive with an increase in website traffic. A company with limited online sales may need an increased amount of targeted website traffic or stronger conversion rate optimization strategies. Experienced website content writers will be able to seamlessly integrate competitive keywords and phrases into blog posts, web pages, newsletters, press releases and other items.
Will it matter if your content is seen by 1,000 website visitors or by more than 10,000 website visitors? Absolutely. A larger supply of quality website traffic can lead to more online sales for your business.
Contact Mobile Copywriter to hire website content writers who are passionate about helping small business owners increase website traffic and online sales. Request more information from us today!
Get Info