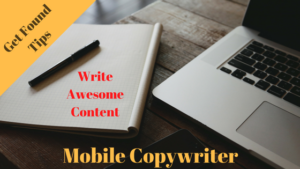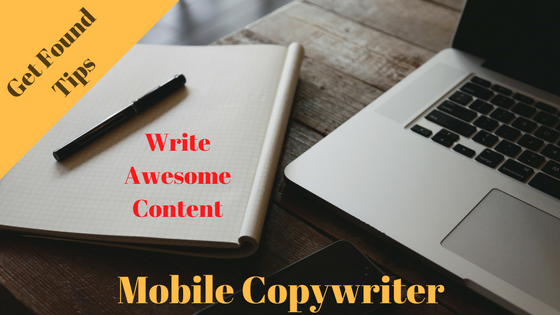 Competition in the mortgage business is fierce. Whether you are employed with a local lender or you operate as a mortgage broker, you can generate more sales online. Working with Mobile Copywriter will enable you to obtain the best mortgage website content to crush your competitors.
Use High-Quality Mortgage Website Content
While many professionals will throw content against the wall to see what sticks, it is truly a waste of time, energy and money. Worst of all, readers and prospective borrowers may refuse to return to your website.
High-quality mortgage website content is essential to lead generation and writing more loans. Typically, a website visitor will decide within eight seconds whether to continue reading your content or to hit the "Back" button to locate more informative website content.
Most website visitors who abandon your website may never return to view anything that you have to say or to announce. These reasons are precisely why it is imperative that you avoid using mortgage website content that fails to engage your audience. As the top content writer for mortgage companies, we create authoritative materials that keep readers engaged online.
By now, you have been on our website for more than 10 seconds. However, we encourage you to stick around. The details that we are sharing about professional mortgage website content can enable you to skyrocket your monthly production and your annual earnings.
Get Mortgage Website Content to Increase Website Traffic for Your Lending Business
When time is of the essence, it is important to act swiftly. So, instead of getting into panic mode at the end of each month, top mortgage loan producers maintain a pipeline that continuously funds a healthy amount of settled transactions. Guess what? You can experience similar levels of success with a systemized approach to generating qualified mortgage leads.
We create affordable mortgage website content that helps lending professionals receive inquiries for purchase and refinance transactions. Sure a lot of companies are tasked with creating user-generated mortgage website content. However, most states have more than 1,000 licensed mortgage companies and loan officers.
Only the top 10 companies that meet Google's highest content creation standards are featured on its first page of search engine results. So, why are you stressing to save $50 per article when you could dominate the local search engine results in your area? Using website content that achieves favorable search engine rankings will pay for itself.
High-quality web page content and blog posts are among the best mortgage marketing ideas to increase website traffic. We produce authoritative mortgage website content that gets discovered by search engines and frequently shared by online readers. Making the decision to work with us today could enable you to consistently dominate your competition.
Hire Professional SEO Copywriters to Produce Quality Mortgage Website Content
Hiring copywriters who create content that is search engine optimized could enable your company to get found online by home buyers who need financing assistance. With quality mortgage website content, your business could rank on the first page of Google, Yahoo and Bing. Hire an SEO copywriter to ignite your online sales today.
Based in York, PA, Mobile Copywriter is a premier Internet marketing firm that provides search engine optimized content for financial companies and for small business owners.
Contact us today to get information about increasing website traffic, Internet leads and online sales.