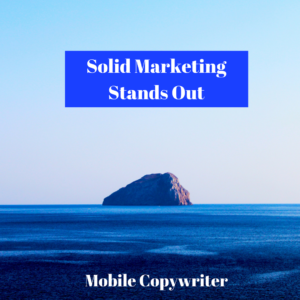 Lending professionals are generally delighted to get mortgage leads from quality sources. A robust marketing system may be used to effortlessly generate mortgage leads online. Mobile Copywriter offers loan officer marketing ideas to help mortgage professionals earn more money.
Why Use Loan Officer Marketing Ideas to Build a Solid Pipeline?
Marketing creates opportunities for branding and for communicating with prospective buyers. While loan officers are thoroughly trained on most types of home financing products, many mortgage professionals will try an assortment of marketing ideas to determine what works. Truthfully, originators who throw a few ideas against the wall to see what sticks will get lucky sometimes.
Using proven loan officer marketing ideas will be instrumental toward maintaining consistent levels of production. Merely winging it often leads to a great month for closings that is followed by a month of minimal production. This cycle is frequently perpetuated in the mortgage business. Using some of our loan officer marketing ideas can enable a mortgage professional to crush previous sales goals.
Hire a Copywriter to Create Weekly Blog Posts
Marketing mortgage loans is a necessary function that requires regular follow up. Some loan officers become involved with marketing to the extent that a disproportionate amount of time and energy is left to write new loan applications. Blog posts that are read each week will keep a loan officer's name and expertise in front of prospective borrowers.
A loan officer can hire a copywriter for mortgage companies to create lead generation content that attracts inquiries from targeted prospects.
Work With Copywriters Who Understand SEO
Copywriters who are experienced in search engine optimization can help local lenders generate mortgage loan leads that have higher conversion rates. Some of the best loan officer marketing ideas require call-to-action content. SEO copywriters are exceptionally skilled at generating leads for mortgage brokers and at helping loan officers generate mortgage leads online.
Contact Mobile Copywriter for content creation strategies that compel readers to take action. Use the blue button below to connect with us today.

Get Info