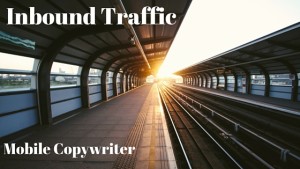 Small business owners spend an enormous amount of time trying to figure out the best way to increase online sales. Maintaining a strong online presence could enable a local business to get found online. Using top inbound marketing strategies can lead to more opportunities for small businesses.
Why Use Inbound Marketing Strategies to Increase Website Traffic?
With engaging content, entrepreneurs can generate more website traffic with inbound marketing. Free website traffic and sales leads are among the primary benefits of inbound marketing. Rather than using paid advertisements, business owners can use an inbound marketing strategy that saves a lot of money.
Traditional lead generation methods will come to a halt when a company stops paying for advertising or for direct mailing costs. However, inbound marketing uses evergreen content that has the potential to produce local leads for several years.
Inbound marketing strategies that attract web-based users can significantly increase website traffic for a local business. Inbound marketing methods are also ideal for building brand awareness for a small business.
Outsourcing Inbound Marketing Strategies to SEO Copywriters
For an effective inbound marketing plan to work, a company's content must be highly visible online. Certain content strategies may involve lead generation via social media platforms. However, local businesses might get the best results from search engine optimized copywriting.
SEO copywriters can create unique content that helps a small business website obtain higher rankings in the local search engine results. While some companies may decide to write web page content, blog posts, press releases and social media posts in-house, outsourcing the tasks to a professional will save a local business time and money.
Get Local Leads With Inbound Marketing Strategies
Ultimately, inbound marketing should generate more online sales. With a consistent amount of content, small business owners can use inbound marketing to obtain more local leads. We help local companies get found online with high-quality website content.

Contact Mobile Copywriter today to quickly build brand awareness and more connections with local buyers.