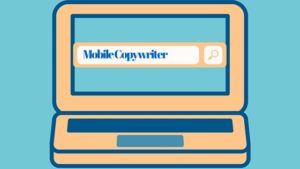 Affordable website services online provide convenience and savings for small business owners. Whether a company needs a web page, a landing page or a new sales page, low-cost services are available for small and mid-sized firms. Mobile Copywriter is a leading copy writer for small business websites throughout the United States.
Why Does a Small Business Need Website Copy?
Copy is used to build engagement and to compel readers to take various actions. Successful brands have used copy in online marketing campaigns and in offline promotional strategies. Professional website copy for a small business will provide a greater ability to compete against more established brands.
In many instances, a small business will need a hook or a specialty that places it above other service providers within the marketplace. Thereafter, a vibrant effort will be needed to get the word out to local businesses and consumers. Hiring an affordable copy writer for call-to-action copywriting is the best way to bring specific goals and dreams into reality.
Change the pace of your business. Contact us now!
Hiring a Copy Writer to Increase Website Traffic
When there is a high level of competition for a local business, an Internet marketing expert can develop a strategy to generate more traffic for a small business website. It is important to understand that other business owners are having similar thoughts around certain holidays and seasonal periods. Hiring a copy writer to increase website traffic will help to ensure that a local business maintains a year-round Internet marketing strategy.
An increase in website traffic might provide a boost in online sales for a small business. However, the amount of traffic that a website receives is not as important as the quality of the traffic. A copy writer will craft unique forms of content that are designed to attract targeted Internet leads for a local business.
Based in York, PA, Mobile Copywriter offers professional services to build brand awareness and to increase online sales via small business websites throughout the US.
Contact Mobile Copywriter for Internet marketing help or to hire a reliable copy writer.

Get Info