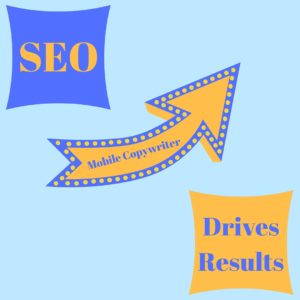 Business marketing strategies that are used in Harrisburg, Philadelphia, Pittsburgh and throughout major metropolitan areas are now offered in York, PA. Help is available for small business owners who want to expand into other regional areas or to build a stronger online presence. Mobile Copywriter provides the best SEO service and Internet marketing support for local businesses.
Why Hire an SEO Service?
Search engine optimization services provide support for businesses that want to obtain stronger online rankings. Through website analysis, keyword research and high-quality web page content creation, an SEO service can help local companies meet a variety of web-based goals.
Companies that are ranked beyond the first page of Google for competitive keyword terms and phrases are losing business to nearby firms. A professional SEO service may be hired to help improve search engine rankings for a small business website. We use a 7-Step Process for Content Marketing Success to help small businesses compete against well funded online advertisers.
The power of Internet marketing can enable competitive business owners to generate sales that are beyond York, PA. Whether a small firm needs local marketing help or desires national expansion, we offer experience and professional support. As a business that is based in York, PA, our clients are located from California to New York.
An optimized website that integrates exceptional content will generally outperform other small business websites. Additionally, search engine optimized copywriting helps to build engagement with local website visitors.
SEO Copywriting Services in York, PA
Copywriters create action-oriented content that compels readers to learn more about specific products or services. Local business owners are encouraged to work with one of the best SEO copywriters in the nation. While the majority of our clients are national mortgage lenders, insurance companies, mortgage brokers, florists, HVAC contractors, entertainers, real estate agents and attorneys, we can help nearly any type of small business.
Contact Mobile Copywriter for local SEO Services or for SEO copywriting services to expand a small business. Inquire today for prompt support.