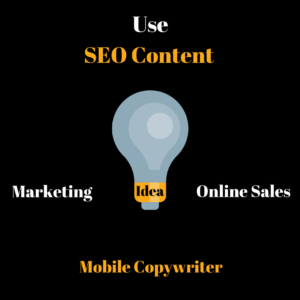 Launching a small business website could lead to more user engagement and online sales. Whether a company is just starting out or trying to expand, it is essential to get found online. An SEO web writer for small businesses can recommend the best strategies for increasing website visibility.
What is SEO?
Search engine optimization is a strategic method to get a website found online when users are looking for specific items. A variety of SEO tactics may be used to improve a website's visibility. SEO is the best way for a small business to compete against other local competitors.
Advantages of Working With an SEO Web Writer
Copywriters and freelance writers provide website content for various types of small businesses, such as web design firms, real estate agents, mortgage companies and for insurance agents. An SEO web writer for small businesses creates search engine optimized content to generate more website traffic and local leads. Using high-quality SEO article writing services can enable a company to get found online for specific keywords, such as legal services, HVAC repairs, local plumbers or auto insurance rates.
SEO Web Writer Services
An entrepreneur might need to connect with customers who are within close proximity of a local store. Speaking with a professional SEO web writer is the best way to learn about the benefits for specific services. An SEO web writer for small businesses can create web page content, blog posts, newsletters, press releases and other documents.
Hiring an SEO Web Writer for Small Businesses
Getting started with an SEO web writer for small businesses could enable a local company to build trust with prospective customers. Most SEO web writers are available for hire via the Internet. The costs for SEO writing are generally higher than the standard freelance writing rates. The additional costs for SEO web writing may be recouped through higher website rankings and targeted Internet leads.
Contact Mobile Copywriter for Internet marketing help and to get found online.

Get Info