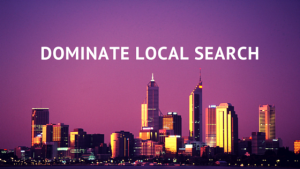 Home buyers who need financing assistance will generally perform an online search to find a reputable mortgage company. Whether a prospective borrower wants an FHA loan or Conventional financing, a lender who is extremely visible online will have more opportunities to close local loans than mortgage companies that are less visible online. Mobile Copywriter can help a local mortgage company increase its brand awareness.
Why Should a Local Mortgage Company Increase Its Branding?
Marketing studies have shown that a consumer typically needs to see a company's name or a logo at least seven times before recognition is automatic. To compete against larger regional banks and nationally recognized lenders, a local mortgage company can focus on increasing brand awareness with prospective borrowers. With increased online visibility, a proactive lender could receive mortgage leads from buyers who live nearby.
Local Mortgage Companies Can Dominate the Market
Is it possible for a local mortgage broker to compete against the top lenders in the nation? Absolutely. However, it rarely happens by accident. With the use of intentional marketing strategies, local mortgage companies can build a stronger online presence. Proven Internet marketing strategies may be used to dominate local search results for borrowers who are seeking to purchase a home or to get a lower interest rate on an existing mortgage loan.
When a local mortgage company frequently appears in the top search engine results for popular keyword terms, a borrower might decide to visit the company's website. When properly performed, online marketing works. We create content that encourages home buyers to take notice of a local lender.
Hiring an SEO Copywriter to Generate Inbound Leads for a Local Mortgage Company
Every mortgage company owner is aware of the power of brand recognition. Few entrepreneurs are willing to do whatever it takes to build brand awareness in local markets. Truthfully, it is difficult to achieve. Some mortgage companies will pay higher salaries and commissions to attract the best loan originators, while other lenders will pay hefty fees toward search engine marketing. Increasing brand awareness and building credibility is the best way to originate profitable mortgage loans for a very long time. Hiring an SEO copywriter could lead to more website traffic, more Internet leads and toward more closed loans.
Contact Mobile Copywriter to discuss inbound leads and the best ways to generate free Internet leads for a local mortgage company. Use the blue button below to connect with us today!

Get Info