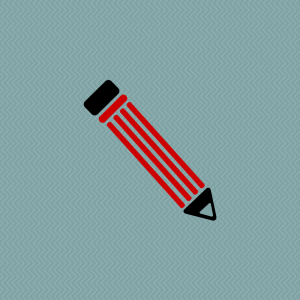 Mobile businesses provide an array of onsite services for residential and commercial customers. Convenient services could offer many timesaving benefits for mobile business owners, too. Content writing can produce a consistent supply of Internet leads for business owners who are constantly on the go.
Low-Cost Internet Leads for Owner Operators
Many mobile business owners are set up as owner operators. Whether an entrepreneur primarily operates as a mobile DJ, plumber, HVAC contractor, towing company, bookkeeper, landscaper or as a real estate agent, daily leads are vital towards reaching certain sales goals.
Low-cost Internet leads from targeted prospects are ideal for building a solid mobile business. Frequently, mobile business owners are too busy to develop sure-fire content marketing strategies to generate a robust supply of fresh Internet leads.
A mobile business owner often relies on printed advertisements to drive inbound phone calls to a smartphone or to an answering machine. While print advertising does work, it's expensive to maintain. Printed items typically require expenses, such as typesetting fees, printing fees and postal delivery fees. Affordable content writing services can generate low-cost Internet leads for owner operators.
Benefits of Hiring Professional Content Writing Services
Professional content writing services can provide website articles, press releases and blog content for mobile business websites. Hiring a content writing expert or one of the best SEO copywriters for small business owners could substantially increase the amount of leads that an owner operator receives each day.
Speed is a primary reason to hire professional content writers. With SEO copywriting or content writing, a small business website could get found online faster.
Low-cost Internet leads may be generated faster than printed materials that require a small business owner to wait on the phone to ring. Content writing for mobile business owners could entice customers to take a variety immediate of actions. Sales letters and other targeted messages may be helpful toward getting prospective buyers to place web-based orders or phone-based orders.
Content writing that's informative and engaging could lead to more Internet sales for small businesses. Instantaneous orders may be placed online, while a customer is visiting a website for a mobile business owner. Generating Internet leads with low-cost content writing is a winning combination.
In most instances, evergreen content will last longer than printed materials. Without reading certain printed materials, many recipients will simply toss unwanted items into a trash can. Digitally created materials may last for long periods of time. High-quality content writing may be displayed in the search results when a user is looking for specific types of information. Mobile business owners can benefit from the experience of professional content writing services.
Buying Articles Online to Generate Low-Cost Internet Leads
Ordering articles online from content writing experts at Mobile Copywriter can help small business owners with low-cost Internet leads. Using unmatched content writing and content marketing strategies, Mobile Copywriter has low-cost lead generation strategies that are ideal for small business owners.
Request information about content writing or low-cost Internet leads: Contact Us