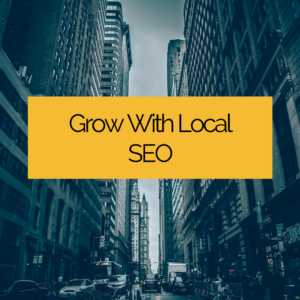 Growing a small business is a challenge for many hardworking entrepreneurs. Forging ahead without a clear path to reach a sustainable amount of revenue requires an extraordinary amount of dedication. With affordable SEO rates, a small business can generate more website traffic, Internet leads and online sales.
Why Hire Affordable SEO Services?
Beyond the obvious reasons, affordable search engine optimization services are perfect for small and mid-sized businesses. Instead of hiring a large agency for SEO services, a small business can select low-cost options to concentrate on local sales opportunities.
Wise entrepreneurs can avoid paying the same SEO rates that are geared toward large companies that desire global marketing strategies. Passing on cheap SEO services is generally a good idea. As usual, if it sounds too good to be true, it probably is. Many cheap SEO firms use offshore companies with monthly SEO rates between $99 and $199 per month. Hiring a company with affordable SEO rates is a great idea for small business owners.
Large companies achieve rapid growth by hiring experienced professionals who are worth their weight in gold. For instance, Google and Facebook continue to dominate their competitors by paying top salaries to attract the best talent around. Therefore, business owners who want to outperform their competitors should plan to pay more than the cost of a daily latte to supercharge their company's online sales.
Affordable SEO services does not mean reduced quality. Small and mid-sized businesses will receive high-quality SEO services that improve local rankings in the search engine results pages (SERPs).
Cost of SEO for Local Businesses
SEO rates vary among SEO services. Entrepreneurs should work with trusted SEO companies that provide results-driven strategies, even if the SEO costs are twice as much. For instance, if an SEO firm charges $1,000 per month and a competing SEO company charges $2,000 per month, an entrepreneur has to determine whether the added $12,000 per year will provide additional benefits.
Entrepreneurs who understand the numbers may better appreciate the impact that increased branding, additional website traffic, more Internet leads and more closed sales will have for their businesses.
There is an opportunity cost for entrepreneurs who are not investing in local SEO strategies. Fortunately, incredible results are achievable via affordable SEO rates.
Contact Mobile Copywriter for branding and for increased website visibility.