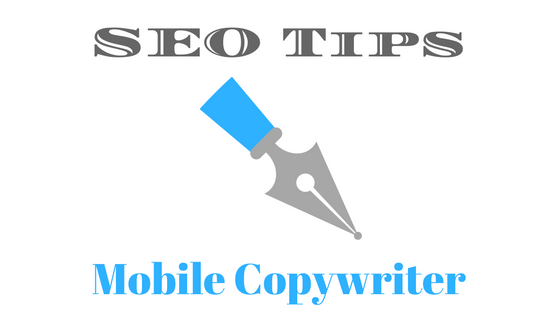 Mobile optimized websites provide a better viewing experience for smartphone users. Following a variety of search engine optimization tips could improve a company's websites ranking. Mobile Copywriter shares some of the best SEO tips to get found online in mobile search.
Order a Mobile-Friendly Website
In 2017, smartphone users outnumber the amount of desktop computers users. Without a mobile website, a business will be isolated from the largest percentage of users who are connecting to the Internet. Ordering an affordable mobile-friendly website can enable a small business to expand its reach.
Mobile-friendly websites will seamlessly adapt to smartphones with a small screen, large screen sizes and to desktop computer screens. When a smartphone user visits a website that is difficult to view, a new search may be performed to find information that is easier to see. Additionally, search engines will downgrade the rankings for websites that are not mobile friendly.
While several configurations may be used to create a mobile website, Google suggests the implementation of a responsive web design. It is important to maintain a website that is easy for search engines to crawl. We help small businesses get found online with a responsive web design.
Apply SEO Website Content for Mobile Devices
Mobile device users are largely impatient. It makes sense as smartphone users are typically reading content on a fairly small screen. Website optimization for mobile devices aims to provide clear and concise messages for smartphone users. Using the most appropriate keywords to improve search engine rankings, an SEO copywriter has the expertise to educate an entrepreneur about mobile marketing strategies.
Hire a Copywriter to Rank Online With Mobile SEO
Small business owners should hire a professional for mobile SEO services. To rank online for competitive keywords, a copywriter for hire can create strategies for a local company get found online.
Contact Mobile Copywriter for website optimization support.

Get Info