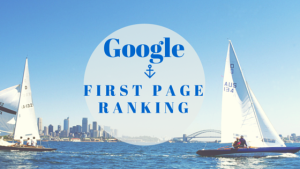 Consumers and B2B companies rely on authoritative search engine results. When surfing the Internet for helpful tips, local restaurants, mortgages or term life insurance, web-based users want to quickly receive a variety of reliable resources. Google's search engine results are the best assortment of recommended websites for specific keywords.
Why a Small Business Should Get Found Online in Google's Search Engine Results?
Whenever someone needs to find something online, they simply, "Google it." In addition to its massive branding efforts and its online advertising business, Google is the leading platform that delivers free search engine results.
According to recent data from Comscore, Google receives approximately two thirds of the search requests in the United States. Microsoft was reported to receive nearly 20 percent of the search engine requests in the U.S, followed by Yahoo with roughly 10 percent of the search requests.
Small businesses should be visible where prospective buyers are hanging out, and with two thirds of web-based users initiating Google searches, it makes a lot of sense to get found online via Google's search engine results pages (SERPs).
Ranking on the First Page of Google's Search Engine Results
Now, more than ever, small businesses need to concentrate on building brand awareness and search engine visibility. Retailers from many industries are beefing up their web presence to get connected with as many shoppers as possible. Service industry giants are pushing to increase their market share, too.
Besides the spaces for paid advertisements, Google's first page will only accommodate 10 organic (free) spaces. Content is king. Google constantly reshuffles its rankings to display the websites with the most authoritative content.
More than 90 percent of web-based users rely upon Google's first page search engine results, and surfers rarely click onto additional Google SERPs. Knowledge of this should motivate small business owners to get found online via Google as fast as possible.
Hiring Copywriters for Ranking in Google's Search Engine Results
Ranking on the first page of Google for popular keywords can change the trajectory for a company with flat online sales. For instance, the owner of a private airline would have an extremely difficult time trying to get found online for terms such as "lowest airfares" or "airfare rates." However, copywriters who specialize in search engine optimization would be able to perform keyword research to find the most appropriate terms to get found on Google.
Many small business owners waste a great deal of time and money hoping to receive higher search engine rankings. Working with experienced SEO copywriters could enable a local business to generate more website traffic, more local leads and more online sales.
Contact Mobile Copywriter today to inquire about digital marketing strategies for small and mid-size businesses.

Get Info