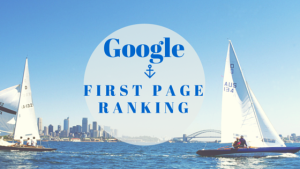 Free Internet leads are available for small business websites that achieve favorable organic search engine rankings. Is there a magical strategy to get free Internet leads via a first page Google ranking? Nope! It takes a skillful approach to create authoritative web content that ranks above competing websites. Small business owners who contact article writing services to hire a professional writer for blog content or to buy article content will usually get found online faster.
Free Internet Leads From Blog Content or Web Page Content
When a web user searches the Internet for certain items, results are quickly returned for the most relevant and authoritative resources. Google has mastered a system for the quick delivery of search engine results for specific user-based queries. Google's search engine results are free, and it ranks the most viable or relevant websites in a chronological order.
Google classifies its display of search results as organic listings. With the world's most powerful search engine, Google does not charge a fee to companies that are shown in its organic results. Generally, 10 search engine results are shown per page. Several million results may be returned for popular search engine categories or items. Getting on the first page of Google will place a website within the 10 best results from the search engine.
Regular blog content submissions and web page content that provides informative details could increase a small business owner's opportunity to get a website on the first page of Google. Why is the first page of Google is so important? Research has shown that web users rarely click beyond the first few pages of Google's search results. Do to Google's consistency with excellent search engine rankings, users rare need more than 10 websites to consider. Users have shown a rare need to preview 20 search results or a desire to click to page two of Google — hence the importance of ranking on the first page of Google.
For as long as a small business website ranks on the first page of Google, it may continue to appear in the organic search results. Free Internet leads may generated with content that is informative to readers, and provides content that attracts the search engines, too.
Can Anyone Write Blog Content and Web Page Content That Ranks on Google's First Page?
While any one can write blog content or website content, small business owners who want to make money online should hire writers who produce high quality article writing. Many business owners could probably make their own desks, conference tables and office paintings. What sort of image would the typical results project for small business owners who attempt to become do-it-yourself furniture makers? Poor results might look bad to visitors. However, attempting to mimic the work of a professional writer might not only look bad, but also cost a small business owner an enormous amount of money in lost revenues.
Content that ranks on the first page of Google does not happen by accident, luck or magic. An understanding of search engine optimization helps content writers with the structure, flow, keyword terms and phrases that are often needed to gain search engine recognition. Finding a knowledgeable blog writer for hire or one of the best SEO copywriters could enable a small business owner to get web content that ranks on the first page of Google.
Hire Writer – Mobile Copywriter for Blog Content and Article Writing Services
Article writing services from Mobile Copywriter are used for web page content, blog posts, press releases and sales letters. While deciding to hire a writer for Internet leads, small business owners can request information from Mobile Copywriter to get found online faster and to incorporate a variety of branding strategies.
Contact the company that small business owners trust to hire PA writer, buy articles, write blog content, write press releases, get found online and to generate free Internet leads with professional article writing services.
As York, PA, Internet marketing experts, Mobile Copywriter accepts nationwide assignments for professional writing, press release articles and for web content writing. Hiring a content writing expert can help a small business website rank on the first page of Google much quicker.
For more information or to order articles online today: Contact Us