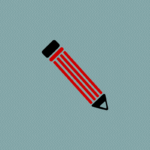 Content for a financial website needs to quickly resonate with online readers. Since many readers become bored with jargon that is difficult to understand, you must be able to explain complex topics in layman's terms. For professional website content and for engaging blog post that feature call-to-actions, you should hire an experienced copywriter.
Freelance Copywriter
High-quality website copy may be obtained from a freelance copywriter. It is important to hire a freelance copywriter who has experience writing for financial websites. Since freelance copywriters usually operate as independent professionals, you should ensure that the creative process will embrace a strategy that adheres to a variety of consumer concerns and professional regulations.
Hire a Copywriter for a Financial Website
Content for a financial website may be crafted by a professional copywriter. Whether you need content for your blog or your website, a copywriter can create clean and crisp types of content that readers and search engines love to share. We are among the best service providers to remember when you need a copywriter for a financial website.
Copywriter for Insurance Leads
Internet insurance leads are available online. However, insurance agents must compete to find the best auto insurance leads, health insurance leads and term life insurance leads. Working with a knowledgeable copywriter for insurance leads could generate an abundance of targeted prospects for your agency.
Mortgage Industry Copywriter
Whether a mortgage adviser needs reverse mortgage leads, refinance leads or homebuyer leads, a mortgage copywriter can generate Internet leads for your firm. We specialize in writing content for the mortgage industry. Increase your conversion ratio and monthly closings with engaging content from a mortgage industry copywriter.
Copywriter for Financial Services
Informative content from a copywriter for financial services could result in more Internet leads for a small business. We are a premier copywriting firm for auto finance companies, credit card companies, accounting firms and for specialty lenders who provide financing for small businesses. You can hire a copywriter for financial services to connect with a larger percentage of web-based borrowers.
Considerations
An experienced copywriter can get your phone to ring. Our content for financial websites will flood your inbox with daily Internet leads. To rapidly increase your online sales, you can hire Mobile Copywriter for website content that compels readers to respond to specific calls-to-action.
Use the blue button below to connect with us today!
Get Info