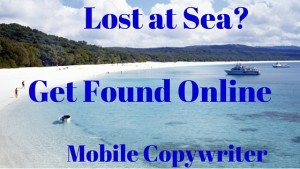 Finding some small businesses online could resemble looking in a haystack for a tiny needle. Getting more website traffic will require increased visibility and brand awareness online. Targeted Internet marketing strategies provide ideal methods for small businesses to get found online.
Consumers and B2B companies are searching the Internet for everything from soup-to-nuts. A website that aims to achieve high conversion ratios needs a great footprint, solid anchors, internal and external links, superb content within and so much more – including the kitchen sink.
Here are Some Tips to Supercharge Your Internet Marketing Goals
· Blog frequently
· Actively participate within social media networks
· Update stale web pages
· Share information with media sources
· Build a stronger presence in local markets
Blogging
Originally called web logs, blogs are now more than a useful way to post a quick message. Done correctly, anyone can use the power of a personal blog or a small business blog to communicate with a worldwide audience.
Why do it? Blogging is boring, mundane and takes to much time, right?
While this may be true to for some professionals who are too busy to properly maintain a small business blog, the truth of the matter remains — blogging is an effective way to stay engaged with current customers, and it provides an opportunity to build alliances with new followers.
Blogs are largely used to reflect a variety of ideas, updates, tips, products, services, how- to-materials and so much more.
A small business that updates its blog just a few times per year is losing some tremendous opportunities. The possibilities with blogging are truly endless. Small business blogs that are optimized with eloquent forms of content writing may be used to deliver valuable information to readers while seamlessly injecting subtle calls to action.
Frequent blogging creates regular engagement with readers of a small business blog. Just remember that inquiring minds are always hungry for informative content. If a small business blog displays content from more than a month ago, consumers will locate relevant information somewhere else.
Business owners are encouraged to stay top-of-mind with customers who need professional insight, honest answers or to make an online purchase. With a catalog of articles on a small business website or a blog, a consumer who needs certain tips can review plenty of resources.
Entrepreneurs could also get found online faster with a small business blog. Since, blogs are usually less formal and easier to update than a web page, small business owners can quickly maintain contact with readers and send out important messages or promotional offers with the click of a button.
Hiring a professional blog writer is ideal for small business owners who are pressed for time — due to other obligations. Additionally, a professional SEO copywriter or a content writing expert can help small businesses obtain results much faster.
Making the commitment to post new blogs each week is a great way for small businesses to get found online.
Social Media Networking
Social media networking provides a variety of digital methods for sharing information with friends and family members. However, many small businesses are building powerful alliances through social media. An audience on social media exists for businesses to market shoes, jewelry, handmade items, real estate, mortgage loans, HVAC services or tax preparation support and other products and services.
Beyond a lot of sales, social media enables consumers to get acquainted with a small business or a brand. Building relationships and getting to know the interest of several followers could lead to an unprecedented number of opportunities for entrepreneurial strategists.
What are the Best Social Media Networks to Join?
While most social medial networks provide opportunities for connecting with others, the best networks will be relative to a user's specific interests. Generally, it's very easy to sign up for most social media networks. Typically, a basic profile may be created using an email address, a password and some additional details. Before an account becomes active, a user will typically need to complete a verification process. Essentially, a link is sent to the user's email address to finalize the registration process.
Here are Several Useful Social Media Platforms for Small Businesses
· Facebook
· Twitter
· Google +
· Pinterest
· Instagram
· LinkedIn
· Tumblr
· Foursquare
· Yammer
· YouTube
· Periscope
· Slideshare
· Flipboard
· Vimeo

The above list does not contain every social media network that's available, the entries are random, and are not chronologically ranked or sequentially ranked for the best social media networks.
Fresh Web Page Content
Web page content for small business websites should provide informative details for online visitors. Search engines are always scouring the Internet for updated web pages. If a small business website has aged content, certain search engine rankings might decrease in instances where new information from other websites become more relevant. Continuously updating web page content could help to maintain a website's page rank or help to improve a website's place within the SERPs (search engine results page).
High-quality web page content for small business websites is recommended to achieve favorable web page rankings. Small businesses owners who invest the time toward the creation of valuable content can update a variety of web pages, as needed. However, some small business owners are unable to update their own website. Some small business owners seek the skills of a website design company or a freelance web designer for web page content services. Quite often, the cost for fresh web page content is less expensive through experienced content writers and SEO copywriters. Best of all, small business owners can order content writing services online.
Here is a Great tip to Remember
Many web design companies and public relations firms will outsource certain content creation projects to professional article writing services. However, some website design companies will request article writing services from content writing mills.
For fairness, it's important to add that many content writing companies will also outsource a variety of design elements to a professional website design company.
Small businesses can obtain high-quality article writing services from the most viable source. By directly contacting an experienced web content writer, small business owners can save thousands of dollars per year, while oftentimes establishing a working relationship with a professional writer.
Hiring a professional web page writer is the best way for a small business owner to obtain engaging website content that will attract readers and search engines, too.
Inform the Press About New Business Developments
Media outlets are hotbeds for breaking news, valuable tips and sharable updates for readers. So, if a small business is rolling out a new service or touting a new product that's in development, members of the media could help promote the information. One of the fastest methods to attract media attention is through a press release.
A well-timed press release could spread through viral sharing efforts. Some companies use press releases to announce a joint venture with another firm, to name a new partner, to announce a merger, to locate startup funds, to reference recently closed real estate transactions, to highlight recent developments or to mention a spectacular promotion.
Here is a tip About Press Releases for Small Businesses!
It's important to hit all of the proper buttons and to include certain elements that separate a press release from a standard blog post. Done correctly, press releases are a great way for small businesses to get found online. Professional SEO copywriters and content writing experts can use press releases to build brand awareness and to propel certain Internet marketing initiatives for a small business.
Local Internet Marketing Ideas
While conquering the world might be a great idea. Companies such as Apple, Amazon, Google, Microsoft and Telsa Motors are large enough to scale in virtually any direction. However, small business owners can do quite well in their local markets.
Imagine the possibilities that might exist for small business owners who could dominate local leads and local sales online. Many entrepreneurs are missing opportunities that exist within their own backyards.
Through extensive brainstorming sessions or working with a copywriter for Internet marketing strategies, a small business owner could quickly realize an improvement in local website traffic and web-based sales.
Using several local Internet marketing ideas could boost brand recognition and inbound calls from prospective buyers who are nearby. Content writing may be used to promote many ideas via article writing services, blogs, press releases, newsletters, web page updates and sales letters that are designed to compel readers to move toward a desirable action.
Who to Hire for Content Writing Services Online?
The answer for locating the best content writer will vary according to a variety of factors. Many companies claim to dedicate a large portion of their marketing budget toward content marketing. However, cheap article writing companies are often hired based on rock bottom pricing and low costs for certain services. Many small business owners have encountered bad experiences as a result of selecting cheap article writing rates via an overseas writer with certain language barriers. Some companies have had terrible experiences with incompetent US-based writing services.
Here is a tip About Hiring a Content Writer!
After performing some research for affordable content writing services, a small business owner should hire the most capable firm for meeting the desired goals. Generally, the best writers will not perform stellar work for what amounts to minimum wages.
Imagine scheduling an appointment with a dentist who pulls teeth for just $10. Either that dentist is unlicensed or treatment might mimic an assembly line process. A similar process exists for writers in the United States who produce content writing materials for less than $15, as an enormous amount of production is required to make a livable daily wage.
The best article writers in 2016 will not have to mass-produce content writing assignments for clients in order to survive. The typical costs for content writing services from experienced professionals will usually range from 10 cents per word to $1 per word or more.
Hire Content Writer With SEO Copywriting and Content Marketing Experience
Ever tried reading in total darkness? Small businesses that can't get found online may experience a similar fate. A website that does attract traffic when users are searching for certain products and services is largely invisible to prospective buyers. Hiring a content writer for small businesses should be carefully done. Some due diligence should be preformed to ensure that an article writing service appears in local and regional markets that it serves.
If a content writing company or an Internet marketing service does not appear on the first page of Google, Yahoo or Bing, a small business owner should have some concern about service provider's ability to deliver favorable results.
Fortunately, a service-oriented solution that helps small businesses with local Internet marketing strategies is available. Mobile Copywriter provides high-quality article writing services that resonate with readers and search engines. Through Mobile Copywriter, small business websites can get found online faster. Using various types of content and social media strategies, Mobile Copywriter offers affordable web content writing services online.
Why Hire Mobile Copywriter for Small Business Web Page Content and Marketing?
Many small businesses have decent website content, but lack website traffic. Some small business websites drive a lot of traffic toward poor content. Small business owners can obtain the best of both worlds with Mobile Copywriter. Professionally produced content writing that increases readership, website traffic, search engine recognition and more Internet leads should be a winning formula for small business owners.
Who Should Hire Mobile Copywriter to Get Found Online?
Any entrepreneur who wants to get found online faster can benefit from professionally produced content that Mobile Copywriter provides. Companies that need to increase Internet leads and website traffic from targeted prospects are some ideal candidates.
Mobile Copywriter can Provide Content Writing Services Online for the Following Types of Clients:
·Insurance companies
· Mortgage lenders
· Real estate agents
· Attorneys
· Dentists
· Accountants
· Tax preparers
· HVAC contractors
· Plumbers
· Web Designers
· Graphic design firms
· PR firms
· Home-based business owners
· Automotive dealers
· Home remodeling companies
· Commercial cleaning companies
Based in York, PA, Mobile Copywriter provides Internet marketing services and professional SEO copywriting and content writing for small business owners. Using the best content writing standards for brand awareness and reader engagement, Mobile Copywriter delivers compelling content writing materials to help small businesses attract targeted Internet leads and to help increase online sales for local entrepreneurs. Small business owners may inquire about informative content writing strategies to get found online faster.
Request more information or order content writing online here