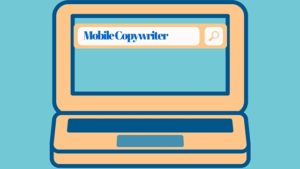 Lead generation methods for small businesses often involve expensive marketing ideas. Using proven promotional concepts could result in more website traffic and Internet leads. Mobile Copywriter shares website optimization strategies to dominate local competitors.
Why Should a Small Business Use Website Optimization Strategies?
Small businesses with a limited advertising budget can get found online via powerful website optimization strategies. With a variety of subtle adjustments, a local business website can obtain favorable search engine rankings. Without online ads or website optimization, a local business website might not appear anywhere near the first page of Google.
Content Optimization for a Small Business Website
While several on-page adjustments may be made to improve a website's performance, content optimization is a key ranking factor. Content is king. However, search engines are not going to provide premier first page rankings for any sort of content.
High-quality website content must be used online to gain recognition from search engines and from web-based users.
Search engine spiders are constantly crawling the Internet to locate authoritative information. Content that is optimized to get found online will have a higher opportunity to rank within the top search engine results.
Therefore, local entrepreneurs are encouraged to focus on content optimization strategies.
Mobile Optimization for Local Service Providers
Smartphone users and tablet computer users are connecting to the Internet via wireless devices. Mobile optimized websites provide better user experiences for visitors who are not on a desktop computer.
Business owners who have not invested in mobile optimization will run the risk of receiving penalties and a limited amount of search engine traffic. We offer mobile optimized websites for businesses that need to upgrade to a more modern platform.
Considerations
Mobile device users are outpacing the number of desktop computer users who connect to the Internet. Business owners who are interested in obtaining a larger market share will need to focus on website optimization and content optimization strategies.  
Contact Mobile Copywriter today to get found online quicker.
Get Info