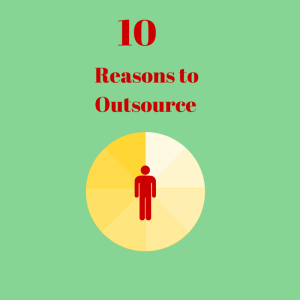 Finding a writer to produce creative materials for a captive audience is easier said than done. Knowledgeable web content writers are usually able to keep readers interested in certain subjects for more than 20 seconds. Failing to quickly capture a reader's attention may result in diminishing returns. The following 10 reasons to hire a copywriter for web content marketing will emphasis the importance of results oriented writing.
# 10. Increased Web Presence
Unless your material is intended for a personal diary, you should hire a copywriter to professionally promote your products, services, special offers or initiatives. Digital content that captivates your readers will lead to an increased web presence for your blog or website.
# 9. Inbound Marketing Success
Traditional promotional methods such as print advertisements, billboards and costly mailing campaigns are losing ground to inbound marketing strategies. Small and large businesses are able to utilize content that drives customers toward a website or brand. A copywriter can produce various types of marketing collateral for inbound marketing success.
# 8. Compelling Messages
Unique information is needed to engage visitors who view content within your blog or website. A copywriter is skilled at the creation of compelling messages that smartly invites readers to continue viewing specific items.
# 7. Page Engagement
Effective web content marketing is useless, if viewers barely read the information that's contained within a blog or a website. Professional copywriting aims to keep readers on a website or a blog for longer than average time frames. Visitors who spend a fair amount of time on your website may be more prone to opt-in for your newsletter, emails, eBook or other special offers.
# 6. Branding
Fortune 500 companies have used professional copywriters and marketing agencies for decades. The creation of a brand, such as Apple, Coca-Cola and General Electric helps consumers identify with products that they trust. Small businesses and mid-sized firms can hire a copywriter for web content marketing support that strengthens their brands, too.
# 5. Maintaining a Voice
Many website owners reach a point where they're lost for words. The attempt to hire a freelance writer who has the skills to maintain a voice that's similar to other posts within a blog may become an exercise in futility. However, a professional copywriter has web content marketing experience that echoes other information within a blog or website.
# 4. Return on Investment
While the costs for professional web content will vary, small business owners usually get results that are commensurate with their investment. A competent copywriter is worth every dollar. It's counterproductive to expect large revenues from a frugal budget. A well-compensated copywriter generally pours extra energy into rewarding projects. Paying a generous amount for a copywriter to produce web content materials may result in a greater return on your investment.
# 3. Major Announcements
An occasional push for last-minute promotions or a new product launch could generate responses from new or existing customers. Copywriters may use web content marketing strategies to create a buzz about major announcements or promotional events. For ultimate exposure, you can hire a copywriter for press release articles or to write pay-per-click advertisements.
# 2. Fresh Web Content
Stale content is one of the fastest ways to lose website viewers and search engine rankings. Hiring a copywriter for fresh web content could encourage readers to regularly visit your blog or website. Fresh web content is needed to attract new customers and blog readers, too. Google, Yahoo, Bing and other search engines continuously crawl the Internet for fresh web content. Hire a copywriter to create professional content that your readers and search engines are looking to discover.
# 1. Call to Action
Internet marketing is conducted to generate web-based traffic that results in leads or sales. A professional web content writer or copywriting expert has the skills to create a call to action. As website visitors or blog readers review your content, copywriter-produced materials can subtly guide your audience to learn more or to make a buying decision. Hire a copywriter today for web content marketing materials that excite your prospective customers to take immediate actions.
Contact Mobile Copywriter for blog content, professional article writing services and for web content marketing strategies that increase website traffic.
Read our article about marketing a home-based business online.
Use the blue button below to request more information or to hire a copywriter. Connect with us today!
Get Info