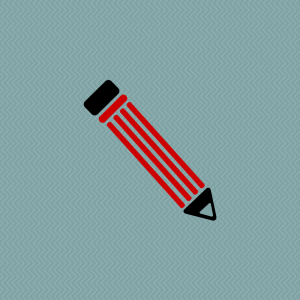 Internet marketing can provide targeted website traffic for a small business in 2015. To ensure that a brand receives sufficient recognition, small business owners will need a reliable method for distributing various types of content across social media networks and other marketing channels. Hiring a professional SEO company for web content writing and content marketing can increase brand awareness and target website traffic for a small business in 2015.
Mobile Copywriter Offers Original Content Marketing Services
High-quality content and uniqueness is what Google and other search engines seek to deliver for web-based search results. In 2015, small business owners must understand that major search engines will continue to list poorly created content near the bottom of their search engine results. Mobile Copywriter gets small business websites to appear on the first page of Google, Yahoo and Bing.
Without using magical formulas or industry-related secrets to get ranked on Google, Mobile Copywriter is best known for web content creation methods that generate user engagement, brand awareness and increased website traffic.
Small business owners are encouraged to hire an original content marketing service for blogs, press releases, web page content and for article writing services.
Hire a Cheap Article Writing Service or a Professional SEO Copywriting Company
Fortune 500 companies are increasingly hiring advertising agencies and professional copywriters to secure a ranking on the first page of Google. Small business owners can hire an affordable SEO service for local Internet marketing strategies. A cheap article writing service will usually deliver value that's equal to the amount that a small business is willing to pay. How much website traffic can a business owner expect to generate from content that's worth $10 or less?
Make a decision to hire the best web content writer for brand awareness and content marketing strategies. Mobile Copywriter provides SEO copywriting tips and content marketing services to help small business owners reach first page rankings on Google. Entrepreneurs should avoid working with cheap article writing services, as a professional content writing company will take the time that's necessary to produce high-quality materials.
Cheap article writing services will never promise anything that's beyond basic content creation. Professional SEO copywriting delivers engaging content that readers frequently decide to save and share.
Considerations
Competition will be fierce for business throughout 2015. Online marketing can produce targeted website traffic for small business owners. Mobile Copywriter offers an array of content marketing budgets for small business owners who want more Internet leads, website traffic and first page Google rankings.
Small business owners can put the best SEO copywriting strategies in 2015 into an online advertising campaign from Internet marketing York-PA specialists.
Contact Mobile Copywriter today to begin a campaign for brand awareness in 2015, for targeted website traffic and for lead generation strategies that compel buyers to call small business owners.
Request more information:
info@mobilecopywriter.com