Finding an SEO copywriter or a freelance copywriter with Internet marketing experience could enable a small business to increase its online sales. Deciding to add promotional materials onto a blog, a website or a social media account might garner some additional attention from web-based users. When it comes to hiring copywriters online for high-quality business leads, Mobile Copywriter is known for website rankings that reach the first page of Google, Yahoo and Bing.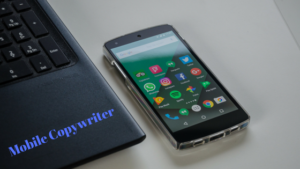 Why Hiring Copywriters Online is a Great Idea?
Companies need to communicate with prospective buyers on a consistent basis. Online marketing is an extremely cost efficient way to reach a massive amount of viewers. Copywriters are wordsmiths who use a persuasive style of writing to build engagement and trust with readers. Motivated business owners are hiring copywriters online to create compelling content that attracts more business leads.
Hiring copywriters online is an affordable way for many businesses to obtain high-quality copy without the added cost of a full-time salary and a benefits package. Many small businesses and Fortune 500 companies hire SEO copywriters and freelance copywriters to generate fresh marketing ideas that sell. We provide a variety of content packages for companies that are interested in hiring copywriters online.
Hiring Copywriters Online for Mobile Website Design
Many businesses are not upgrading to a mobile website design. According to the U.S. Small Business Administration, the majority of small business websites are lacking a call-to-action, mobile compatibility and connections to social media accounts. Without a mobile website design, a business is missing out on opportunities to generate more website traffic, Internet leads and online sales.
Mobile website design is an affordable service that a business can order by hiring copywriters online versus more expensive options that a web development company might charge.
Contact Mobile Copywriter for engaging content that motivates online shoppers to take specific action or to make a purchase. Get more details today by using the blue button below to contact us now.

Get Info