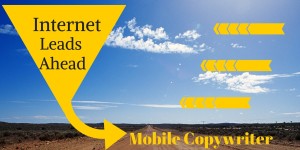 Content writing in 2016 will require best of class performances to gain reader satisfaction and search engine recognition. Whether you are a mortgage loan officer, a real estate agent or a small business owner who needs help creating a robust content marketing strategy, you can hire an experienced SEO copywriter. High-quality article writing services from Mobile Copywriter are designed to build brand awareness for your business, website traffic, targeted Internet leads and closed sales.
Content is King
Professional article writing services will be in high demand throughout 2016 for website content, blog posts and press releases. The digital revolution has captured the attention of consumers and small business owners. Before making a purchase online or offline, buyers are checking the Internet for product information, prices and for online reviews.
Recognizing that content is king, forward-thinking entrepreneurs are embracing technological advancements to remain competitive. How will you grow your business with content writing in 2016?
Content Writing is One of The Best Internet Marketing Strategies for 2016
Attracting website traffic gets increasingly difficult for many small business owners and for independent sales professionals. As competitors are fiercely gearing up their businesses for 2016, search engines are continuously making algorithm adjustments to help minimize the ranking influence of unethical marketers. However, the best Internet marketing strategies in 2016 will involve high-quality content writing. An SEO copywriter can provide you with website content to increase brand awareness for your business.
Benefits of Hiring SEO Copywriters for Article Writing Services in 2016
Ordering content writing services online in 2016 has never been easier. Small business owners, lending professionals, home listing experts and insurance writers can generate targeted Internet leads with professionally produced website content. SEO copywriters are skilled at crafting content that compels website visitors to take action. Perhaps you will request copywriting services for a sales letter that leads readers toward a call-to-action.
Buying Content Writing Services Online
After deciding to contact an article writing service for web page content, sales letters, press releases or weekly blog posts, you can make an online purchase for content creation. Mobile Copywriter simplifies the process for small business owners to buy content writing services online. The best content writing services in 2016 are not the cheapest. However, hiring an SEO copywriter for a variety of article writing assignments could increase website traffic for a small business and Internet leads, too. Are you ready to generate Internet leads on autopilot? Take action right now to create a better future for your business and for your family.
Use the "Awesome Content" button below to inquire about our high-quality content writing services in 2016.