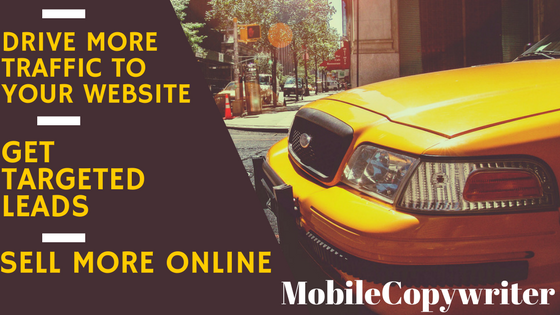 Lead generation via the Internet is affordable for companies who do it correctly. In fact, some small businesses receive enough leads each day to justify the costs of online marketing. Small business owners hire Mobile Copywriter to increase traffic for websites that rarely get found online.
Why Should an Entrepreneur Want to Increase Traffic to a Small Business Website?
Inexperienced Internet marketers often believe that website visitors will automatically show up after a website is launched. Far worse is the thought that thousands of dollars will flow through a new website each day. Online sales may occur after a website visitor finds a needed product or service that is fairly priced with a company that she trusts.
Only a small percentage of website visitors will make a purchase on the initial visit. Therefore, it makes sense to increase traffic for new and existing websites. Additional Internet leads could result in more sales opportunities for a local company. We create content that helps small business owners connect with local companies.
Using SEO to Increase Traffic for a Local Company
Search engine optimization helps local companies stand out from businesses who are not using SEO. Maintaining a premier search engine ranking is the best way to increase website traffic. When an SEO specialist analyzes features that are working as well as on-page improvements that are needed for a business website, a brief consultation could lead to greater visibility for a local company.
Significant ranking enhancements might be realized by companies that take action to get more local Internet leads.
Increase Traffic and Internet Leads With SEO Copywriting
SEO copywriters are hired to create compelling content that keeps readers on specific web pages for longer than average time frames. The amount of time spent on a company's website is a major search engine ranking factor. Hiring a copywriter for the creation of engaging content and for SEO is a win-win. We help our clients dominate the search engines for specific niches and for certain keyword phrases to get more Internet leads.
Contact Mobile Copywriter for online marketing help. Connect with us today!

Get Info