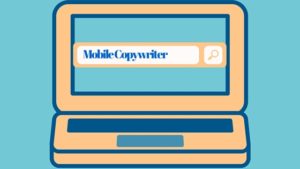 Achieving a first page search engine ranking is the best way to obtain organic Internet leads. However, additional online sales may be realized with an increase in website traffic. High-quality copywriting and content marketing services can attract more visitors to a small business website.
SEO Copywriting and Content Marketing Services to Get Found Online
Entrepreneurs who understand their businesses better than anyone else may provide superb products and services. Incidentally, online marketing and persuasive copy might not be your greatest strengths. Working with copywriting and content marketing experts could enable your website to get found online much faster.
Copywriters who specialize in search engine optimization can create sales-oriented content that obtains top-level search engine rankings. Unless your writing is flawless, you should look into hiring copywriters who provide high-quality content writing services.
Search engines, such as Google, Yahoo and Bing are looking for authoritative content to display in the upper portions of their search engine results pages (SERPs).
Low-quality and marginal content will never get anywhere near the first page of the SERPs. If your current website content and blog posts are not attracting quality website visitors and qualified Internet leads, you can hire a copywriter to get better results.
Great blog posts and web page content will not get found online if web-based users are unable to locate your information.
Does Your Company Need SEO Copywriting and Content Marketing Services?
Many entrepreneurs are unsure about trying new online marketing strategies. However, waiting to reach the first page of Google or to naturally increase website traffic without a proven keyword marketing plan could result in many missed opportunities. The best way to determine if your business needs copywriting and content marketing to increase website traffic is to perform a few basic tasks.
Step 1. Write down the names of your top 5 products or services.
Step 2. Add your city and state to the end of the listed items. (such as, SEO Copywriter York, PA)
Step 3. Perform a Google search using one of items that you listed, along with your city and state.
Step 4. Look on the first page of Google and the second page to see if your website appears within the organic
search engine results.
Step 5. Repeat the process for the remaining items.
Step 6. Contact Mobile Copywriter if your website does not appear in Google's first page search engine results.
Ranking on the first page of the major search engines will provide better opportunities for you to increase website traffic for your business.
Based in York, PA, Mobile Copywriter is the nation's best SEO copywriting and content marketing service to generate website traffic and Internet leads for small businesses.