Entrepreneurs often struggle to get a website found within the best online resources. Ranking on Google, Yahoo and Bing is important for online sales success. Mobile Copywriter helps local businesses get found in the organic search engine rankings.
Why do Organic Search Engine Rankings Matter?
Organic search engine rankings are free of charge. Google,Yahoo and Bing provide trusted search engine results. When a user performs an organic search, Google provides its top 10 results and related advertisements that might appear on certain pages.
Websites that are displayed on page one of the search engine results pages will be immediately visible for specific queries. Sites that appear beyond the first page of Google will typically get a limited amount of views from web-based users. Therefore, search engine rankings matter a lot.
Since most website users will not click beyond page one of the organic search engine results, it is beneficial for a local business to get found online within the top 10 rankings. Getting a top level search engine ranking takes time, patience and a lot of high-quality website content.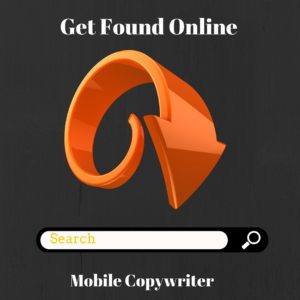 SEO Copywriting to Get Found Online in the Organic Search Results
Poor quality content will rarely get found online. Whether a company decides to hire a cheap content writer or a professional article writing service, a page one organic ranking is needed to gain maximum visibility. Search engine optimized copywriting the best way to get a small business website found online in the local SERPs.
SEO copywriting is designed to deliver valuable information that solves a variety of problems or concerns for web-based visitors. An experienced SEO firm understands how to align informative content for readers that is also search-engine friendly. The methods that we use to obtain organic search results are safe and effective.
Contact Mobile Copywriter to get found online and to rank faster in the organic search results. Take action today that will attract more website traffic and Internet leads.