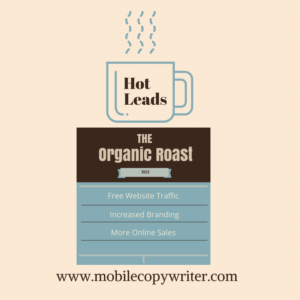 Local business owners might notice that it is difficult to get found online for competitive search terms. However, an inbound marketing strategy can provide an entrepreneur with an abundance of prospects to call. Mobile Copywriter will use a proven system to generate exclusive sales leads online for a local business that needs marketing help.
Why Generate Exclusive Sales Leads Online?
Lead generation companies compile data for a variety of industries. Certain details are filtered from compiled data lists to meet a buyer's specific requirements. Lead generation companies typically sell data lists to four or more businesses or sales reps.
Exclusivity will give a business the sole ownership of a lead. Therefore, a prospective customer will receive sales calls from a single company versus from four or more competing businesses. Exclusive sales leads often result in higher conversion ratios.
Local Businesses Can Generate Exclusive Sales Leads Online
Using a lead generation website or landing pages can enable a local business to receive exclusive sales leads online. Whether a company offers auto insurance, mortgage loans, HVAC, plumbing, web design, limo services, landscaping, commercial cleaning or other types of services, exclusive leads are likely to result in more sales revenue. Working with an SEO copywriter is the best way to generate local sales leads.
Top Strategies to Generate Leads Online for a Small Business
Competition to generate exclusive leads online is fierce. Additionally, it is expensive for many small business owners to buy exclusive sales leads online. However, entrepreneurs can work with a search engine optimization copywriter to build a lead generating machine. We use web pages, article writing services, blog posts, press releases, social media and landing pages to dominate local Internet leads.
Consistently delivering high-quality content that engages website visitors to make a purchase helps our clients make more money. Connect with Mobile Copywriter to generate exclusive leads online.

Get Info