Hiring Content Writers for a Local Service Business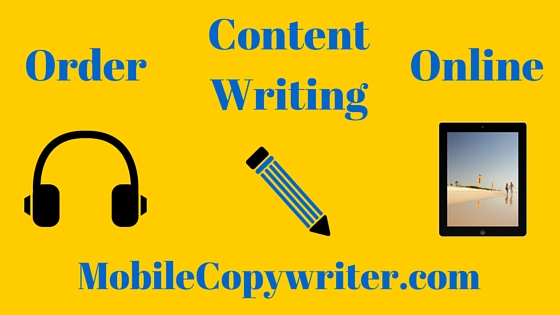 Local content writing strategies can enable business owners to reach prospective buyers who are in close proximity. A professional service provider can realize an excellent return on investment with high-quality content writing services. Working with Mobile Copywriter is a great idea for companies that are interested in hiring content writers for a local service business.
Local Content Writing Services
Content is king! When used correctly, content writing can generate a steady amount of online sales for local businesses. Local content writing services may be used to build engagement and brand recognition with consumers who are ready to buy. While most websites have various forms of content, it is important to add authoritative web page content to get found online via Google, Yahoo and Bing search engine results.
Service Businesses That are Hiring Content Writers to Increase Website Traffic
Nearly every business with a website needs content that web-based visitors can read and share. Increasing website traffic is easy for skilled content writers. With informative content creation strategies, experienced writers are able to help local business owners attract targeted website traffic. The following types of businesses are hiring content writers to generate more website traffic.
Real estate agencies
Law firms
Mortgage companies
Car dealerships
Insurance companies
Travel businesses
HVAC contractors
Plumbers
Limousine businesses
Accounting firms
Painters
Waterproofing companies
Merchant processing firms
Banks
Web designers
Hiring Content Writers for Local Lead Generation
Content writers may be hired to generate a stronger interest from local website visitors. Whether a service business owner needs web page content, professional article writing services, press releases or blog posts, experienced writers can form a creative strategy to generate local Internet leads. Our content writers provide high-quality article writing services to help small businesses dominate local competitors.
Local business owners who are interested in hiring content writers can use the blue button below to contact Mobile Copywriter for professional writing services.

Get Info