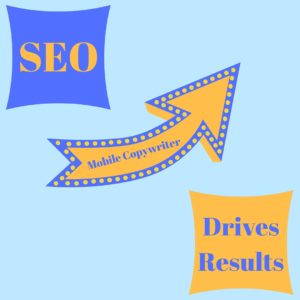 Reliable companies provide excellent services for area residents and commercial accounts. When a variety of marketing ideas are not working, it might make sense to contact an SEO service to generate local business leads. Mobile Copywriter helps small business owners create effective Internet marketing strategies.
Get Local Business Leads Online
Local customers are often overlooked via small business owners. After establishing a website, many entrepreneurs will earmark valuable marketing dollars toward generic advertising campaigns. Using a targeted marketing strategy is the best way to generate local business leads online.
Search Engine Optimization Service for Small Businesses
Online marketing help is available for small business owners. Knowing which SEO service to hire for more website traffic may be crucial to a company that aims to get found online for specific keywords. For companies that want to generate local business leads, our search engine optimization services are second to none.
Low-Cost Content Marketing Strategies to Generate Local Business Leads
As web users are searching for mortgage loans, insurance rates, legal services and HVAC contractors, a local business can generate leads via low-cost content marketing strategies. When an entrepreneur adds properly optimized website content to a blog or a web page, search engines may extend favorable website rankings for a local business.
Using SEO to Obtain Organic Internet Leads
Unlike paid advertising leads, organic Internet leads are generated without payments to a search engine or to a social media platform. The free results that are displayed on a search engine are known as organic search engine results.
Generally, a search engine will place pay-per-click ads and display ads above the organic results that appear online. Advertisements may also appear beneath the organic search engine results. At some point, the major search engines might decide to place paid advertisements between the free web-based results.
Our SEO copywriting and content marketing services are used to help small business websites obtain organic Internet leads.
Contact Mobile Copywriter about SEO services to generate local business leads online.

Get Info