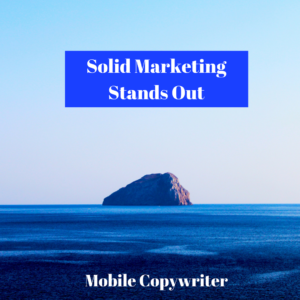 Thriving business owners seem to have a secret sauce for local marketing. However, new business owners can use a variety of trusted methods to generate low-cost Internet leads. Mobile Copywriter provides affordable marketing strategies for local business owners.
Should You Find More Customers?
While the question might sound rhetorical, small business owners who are optimizing their digital marketing strategies and web-based search can expect to get found more often by online shoppers. Inbound marketing is enabling mobile business professionals to obtain Internet leads while on the go. Through automated digital marketing strategies, we help small business owners obtain free Internet leads.
Affordable Digital Marketing Strategies for Small Business Owners
Without breaking the bank, an entrepreneur can use affordable digital marketing strategies to realize a higher return on investment than she might receive on print advertisements or search engine marketing methods. Combining awesome website content with a robust social media marketing strategy may result in a winning formula for a local business. Our method for obtaining low cost Internet leads works like a charm.
View our 7-Step Process for Content Marketing Success
Get Found Online to Obtain Organic Internet Leads
When a user performs a web-based query, search engines will display organic results that are often surrounded by a variety of advertisements. The pay-per-click ads or the display advertisements are billed to marketers when a user clicks onto an ad that directs the user to a web page. Search engine marketing and social media marketing can provide profitable opportunities for businesses with a sufficient amount of money for online marketing.
Website traffic that is driven toward a company's web page via organic search engine results is free of charge. Using affordable digital marketing strategies to get found online is the best way for a small business to obtain organic Internet leads. Our online marketing process uses safe Internet marketing practices to help local companies improve their branding, web-based recognition and online sales in targeted markets.
Contact Mobile Copywriter for affordable digital marketing strategies to obtain a larger share of local Internet leads.

Get Info