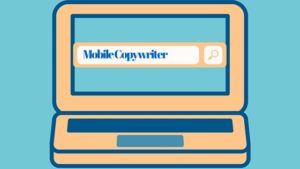 Website design should include a variety of important web pages. An informative About Us page is necessary for existing companies and for start up businesses. Mobile Copywriter specializes in content creation for small business websites.
About Small Business Websites
Websites are valuable tools for businesses that want to resemble an electronic storefront. When visiting a retail store, a street address is used to find the location. Upon entering the store, a customer looks for a directory or signs to point her in the right direction. After a desirable item is found, a label or a product description provides useful information for the customer.
Using the power of the Internet, a shopper can view an unlimited amount of merchandise while relaxing at home. However, many small business websites are not created with the customer in mind. As described in the retail shopping experience above, a web-based shopper needs to find a site owner's location — — via a web address.
After a visitor lands on a web page, he might search for certain details, such as an About Us page or a Contact Us page. Title pages are similar to the directory or signage in a retail store. Title pages are used to inform readers about content that exists under specific tabs. Title pages are useful for search engine optimization, as well.
Why Does Your Business Needs an About Us Page?
Unlike a retail shopping experience, the consumer does not have the opportunity to interact with sales representatives in person. However, an online business that operates with the customer in mind might find a few ways to create a more personalized user experience. Your About Us page provides the perfect location to give the customer a unique prospective of your company.
Readers may enjoy reviewing information about your employees, management team, specialized services, where your company is located and your years of operation or experience. Contact Mobile Copywriter for professional content creation and for help with your company's About Us page.

Get Info