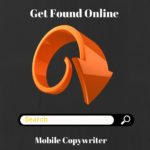 Ranking on Google in 2017 will be important for small business owners. As large companies find ways to dominate the search engines, local entrepreneurs can use search engine marketing to get found online. Mobile Copywriter is determined to get more small business websites to achieve first page rankings on Google in 2017.
Get Ranked on the First Page of Google in 2017
Google is the main search engine that users rely upon for information. In 2017, your website must appear on the first page of Google for products or services that your firm offers. Ranking beyond Google's first page is equivalent to appearing on page 80. Since most web users are reluctant to click beyond Google's first page, it is essential that your website gains a favorable search engine ranking.
Increase Website Traffic in 2017
Where will your website visitors come from in 2017? If you are not sure, you need our help. Inbound marketing strategies that we use are designed to attract targeted website traffic. When a larger percentage of targeted buyers arrive at your website, you are likely to convert more online sales.
While many SEO companies will exaggerate about the potential Internet leads that you could receive, we are confident that valuable content will resonate with readers who are ready to make a purchase. Our aim is to increase website traffic in 2017 for clients who subscribe for our services.
Get Found Google 2017
Content is king. A lot of content will be needed to get found on Google in 2017. Small business owners can add high-quality web page content and engaging blog posts to attract targeted website visitors in 2017.
Small businesses can use creative content strategies to sell more products and services online. To get a Google first page ranking in 2017, small business owners can contact Mobile Copywriter for professional web page content.

Get Info