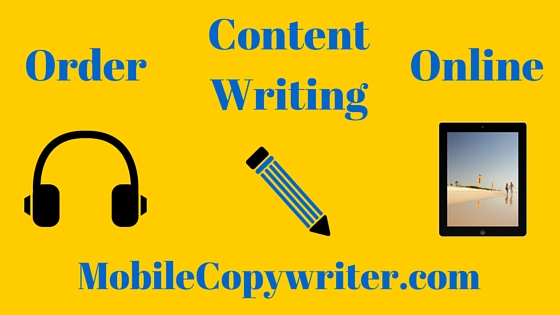 Content writers provide helpful information that readers may decide to bookmark or to share with friends and social media followers. Deciding to hire web content writers is an economical solution for companies that need article writing services, blog posts, copywriting and press release content. Mobile Copywriter is the Internet marketing company that small businesses contact to hire a web content writer.
Complete Website Pages
Website visitors should not arrive at incomplete web pages. A blank web page and pages that contain thin layers of content will not receive a premier search engine ranking. However, completed website pages that contain valuable content might achieve favorable rankings within the major search engines. Hiring professional web content writers could attract more readers to a small business website.
Hire Web Content Writer to Increase Website Traffic
Quality website traffic is a key component toward steady online sales. Website owners and small businesses can use content to build an online following. As a reader performs an online search, a small business website might appear in the Google, Yahoo or Bing search results.
Hire Web Content Writer for an "About Me" Page or an "About Us" Page
An "About Us" page may be used to share information that pertains to a small business, such as the management, employees, company's start date, location, products sold and specialized services. A completed "About Me" page should share some personal interest and additional facts that other readers might like to know.
Hire Web Content Writers to Complete a "Home" Page
A "Home" page or an "Index" page usually represents the main page for a small business website. A website with marginal content on its "Home" page will not rank well in the major search engines. Hiring a web content writer to complete a "Home" page is a great way to spruce up a web page with limited information.
Web Content Writers for Blog Posts
Blog posts may be used to provide a quick update on a small business website. Frequent blog posts could enable a small business to increase its online followers and subscribers. Small businesses can hire Mobile Copywriter for blog writing services, website content and for professional article writing services.
Get Info