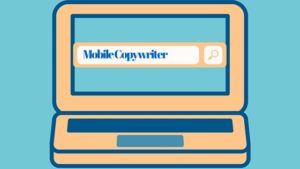 WordPress websites provide outstanding features for entrepreneurs and for professional sales representatives. If your primary marketing methods are based on email campaigns or social media marketing, a WordPress website can complement the strategies that you are currently using. Hiring Mobile Copywriter for affordable WordPress websites is the ideal way to integrate search engine optimization for small business owners.
About WordPress Websites for Small Businesses
Began more than 13 years ago, WordPress is used to showcase some of the largest businesses in the world. As a reliable content management system, WordPress powers websites for millions of small and medium-sized enterprises. Users have access to thousands of plugins that may be installed to streamline certain tasks.
A basic WordPress website may be used for a personal blog. Upgraded features may be purchased to customize a blog or a website. WordPress websites are available in free and paid versions.
Average Cost for a Small Business WordPress Website
Small business WordPress websites will vary in costs. However, many web designers charge between $2,000 and $10,000 for a customized WordPress website. An extremely basic design may be available for less than $1,500, while the costs for WordPress websites with extensive ecommerce features could exceed $20,000.
Mobile Copywriter offers SEO WordPress websites for less than $1,000.
Benefits of Hiring a Copywriter to Build a Customized WordPress Website
Content is needed to attract the attention of search engines. Therefore, content is king. Without content, a website will not obtain favorable rankings within search engines, such as Google, Yahoo and Bing. Paying a web designer to add more graphics, videos or other bells and whistles will not increase a website's search engine ranking.
Images and aesthetically appealing designs may be attractive features for website visitors. However, content is needed to gain search engine traffic that directs visitors to a small business website.
Copywriting companies can build a customized small business website from the ground up that includes search engine optimized marketing features. When hiring a specialist with a content design influence for mobile devices, smartphones and desktop computers, a copywriter can use the precise amount of text to engage website visitors.
SEO Internet Marketing With a WordPress Website
Small and medium-sized enterprises may purchase a WordPress website that is capable of competing against larger businesses. Our SEO Internet marketing services are designed to generate targeted leads. A great looking website might be a waste of money if it does not produce steady streams of website traffic. SEO Internet marketing with a WordPress website is a great way to get local sales leads.
How Long Does it Take to Build a Custom WordPress Website?
Generally, it should take less than 14 business days to complete a customized WordPress website. However, the actual time frame to complete a WordPress website may vary among designers and the scope of the project.
Purchasing a Customized WordPress Website
Small business owners should buy a WordPress website from a reliable service provider. For a limited time, Mobile Copywriter will offer small business owners a WordPress website that is search engine optimized for less than $1,000. Contact us today to order a customized website.
Get Info